The 12 Benefits of Working with an ECM in 2019
You've worked hard all year, but there is no rest for the weary. No doubt you are already looking toward projects that need tackling in the new year. Give yourself a gift and find an electronic assembly and manufacturing partner to take some of the workload off your shoulders while still making your electronic project a success.
Working with an ECM that understands your end goals can save you significant time and money, but it will take more than Santa magic to get it done. Here are the 12 benefits of working with an ECM:
1. Design For Manufacturing (DFM)
Your ECM can save you time and money when a design for manufacturability (DFM) is part of the process. The DFM your ECM provides will show that your design meets the requirements of the manufacturing and production process to actually produce your assembly. A DFM identifies potential problems while they can still be fixed in the less-costly design phase.
2. Quality Certifications
Sticking to quality standards for electronic design and manufacturing helps ensure that you are provided with superior performance and quality. Your ECM should be able to provide you with its ISO, AS9100, or ITAR compliance documentation. These are strong indicators of how well your ECM will protect the quality of your product.
3. Vetted Parts Suppliers
Poor quality and counterfeit parts can make a world of difference in your end product. You want an ECM that will make sure the parts and materials used in your order are of the highest quality. A good ECM will have a trusted network of parts vendors and suppliers to obtain your parts to reduce the risk of knockoffs being used in your build.
4. Project Management Support
A big added bonus of partnering with a quality ECM is the project management that comes with it. There are a lot of moving parts involved in electronic manufacturing. Trying to keep track of it all can make your head spin. Wouldn't it be nice to know that the project manager at your ECM is keeping track of it all? Coordination of all the teams, suppliers, and timelines is taken off your hands so you can concentrate on the end product.

5. Engineering Troubleshooting
Partnering with an ECM with engineering support is something you just can't go wrong with. It is a no-brainer when it comes to quality electronic design and manufacturing. When a team of engineers is involved in the production of your assemblies, problems are discovered and fixed early in the process. They know your project, and when problems arise they tackle them quickly and efficiently. This engineering support will decrease your timeline, budget risks, and improve the overall return on investment of your project.
6. Packing and Handling
Packaging matters when it comes to your PCBs. Shipping hazards range from dropping and accidental crushing to moisture and electrostatic shock. You need an ECM partner that will take as much care packing and handling your PCBs as they did manufacturing it. They will know your product and its specs and can help choose the best packaging and shipping method for your product.
7. Testing In-House
Testing your electronic assembly can be a huge undertaking. If your ECM offers in-house testing, they can quickly and efficiently make sure your assembly is assembled correctly and that all your parts are in working order. Testing also makes sure your electronic assembly is functioning correctly and how it's supposed to function.
Additionally, your ECM may offer troubleshooting and design help for legacy products. Engineers can tell you where problems are and how to fix them, then move on to a new prototype design and assembled PCB. Your PCB will be put through the paces of real-world applications.
8. Experience – In House Expertise
You cannot underestimate the benefit of experience when working on a highly technical project. Experience can significantly reduce the time spent on design, testing, and production. An experienced ECM with a proven track record comes to the table already knowing components that a board will need, the specifications for the design, and all other factors that could affect the production of your product.
9. All in One – Design, Build, Assemble
A full-service design to build and build to print manufacturer can take a lot of work off your hands. An all-in-one ECM can take your ideas or designs and turn them into a successful finished product. They can handle it all, including PCB design, engineering, and assembly. Your ECM will be a one-stop shop for anything you need to get your project to market.
10. Product Development
Your ECM should be able to take your idea and turn it into a successful finished product. A quality electronic manufacturer will be able to pick up your PCB project no matter what stage it is in and take it through any stage of the development process you desire. This is why you should consider partnering with a full-service ECM.
11. Rapid Prototype
When you work with a high-tech PCB manufacturer, many prototype pitfalls are avoided. This can speed up the prototyping process and reduce the number of prototypes you will need to perfect your design. CAD designs, 3D printed solutions and small run assemblies can help you be sure your design is perfected prior to going into production. It's much better to make sure your design is refined and functioning in the prototyping phase than it is to waste time and money on a production run that doesn't work how you want it to or work at all.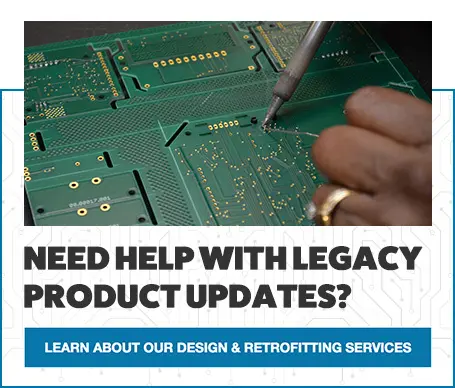 12. Partner Instead of a Service
When hiring an ECM, you want a partner on your side. You are not just hiring a service, you are hiring a partner that is as invested in your project as you are.
Levison Enterprises wants to see you succeed. We will focus on what is best for you and your project. Levison Enterprises believes in producing high quality products that exceed your expectations. We want to be your electronic contract manufacturer. Contact us today and let Levison Enterprises be your choice for your next PCB project in the new year.