Electronic Manufacturing Services
Your company may have the innovation, the concept, and even a design for a new electronic product, but you need someone to help with the next step of bringing your product to market. Maybe you have a legacy product that is still valuable, but due to parts obsolescence, you are no longer able to manufacture that product without a little redesign. When you are in the beginning stages of product development, there are a lot of benefits to partnering with an Electronic Manufacturing Service to help get you through to assembly.
Electronic Manufacturing Services Explained
The electronic manufacturing industry has evolved substantially over the past few decades. With the rise of connected devices and connectivity, Electronic Manufacturing Services (EMS) play a vital role in the electronic market. An EMS partner is a company that designs, manufactures, tests, distributes, and provides services for the electronic components and assemblies for OEMs (Original Equipment Manufacturer).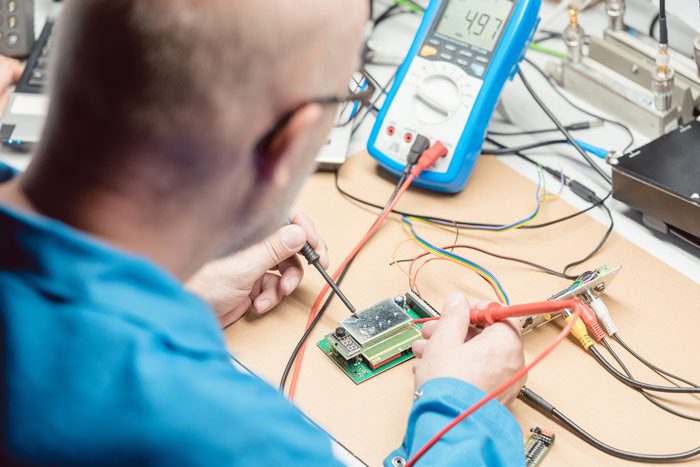 Electronic manufacturing services are often referred to as an ECM (Electronic Contract Manufacturer). ECMs are available both overseas and domestically, and can offer services for a variety of industries, as well as both high and low-volume clients. ECMs make parts for the OEMs. Surface mount technology (SMT) on printed circuit boards (PCB) allows for more rapid assembly of electronic components.
Outsourcing PCB assembly to an ECM greatly reduces the bottom line for many OEMs. Outsourcing to a domestic ECM frees the OEM from needing to have the technology, machinery, inventory, and specialized engineers necessary in-house for their PCB assembly. By outsourcing, OEMs can focus on product development and innovation in their industry. Working with an EMS partner provides many benefits, particularly if the EMS is a domestic, turnkey facility with skilled in-house engineers. ECMs can help ensure compliance with quality standards, industry regulatory requirements, and can provide the design services necessary for a successful build.
Electronic Manufacturing at Levison Enterprises
Levison Enterprises understands the importance of DFM analysis to find the product design that will involve the least amount of complexity for ease of manufacturing. DFM analysis will produce more streamlined products by trimming excessive materials and improving the design, thus reducing overall expenses and cost.
PCB assembly can begin with prototyping to allow for limited runs to ensure functionality before a full run. Levison Enterprises has the cutting-edge infrastructure and specialized components necessary to build parts and products to the exact specifications you require. Both traditional and modernized technologies are incorporated to meet your specific needs. These PCB assembly technologies include:
SMT
Through-hole
Rigid-flex
Mixed flex
Levison Enterprises has made customer service the top priority for every order, with the goal of creating high-quality finished products
Engineering Services Provided by Your Electronic Manufacturer
Levison Enterprises can handle the most complicated PCB design projects. Our in-house engineers can take your project through from design and prototyping to production and shipping.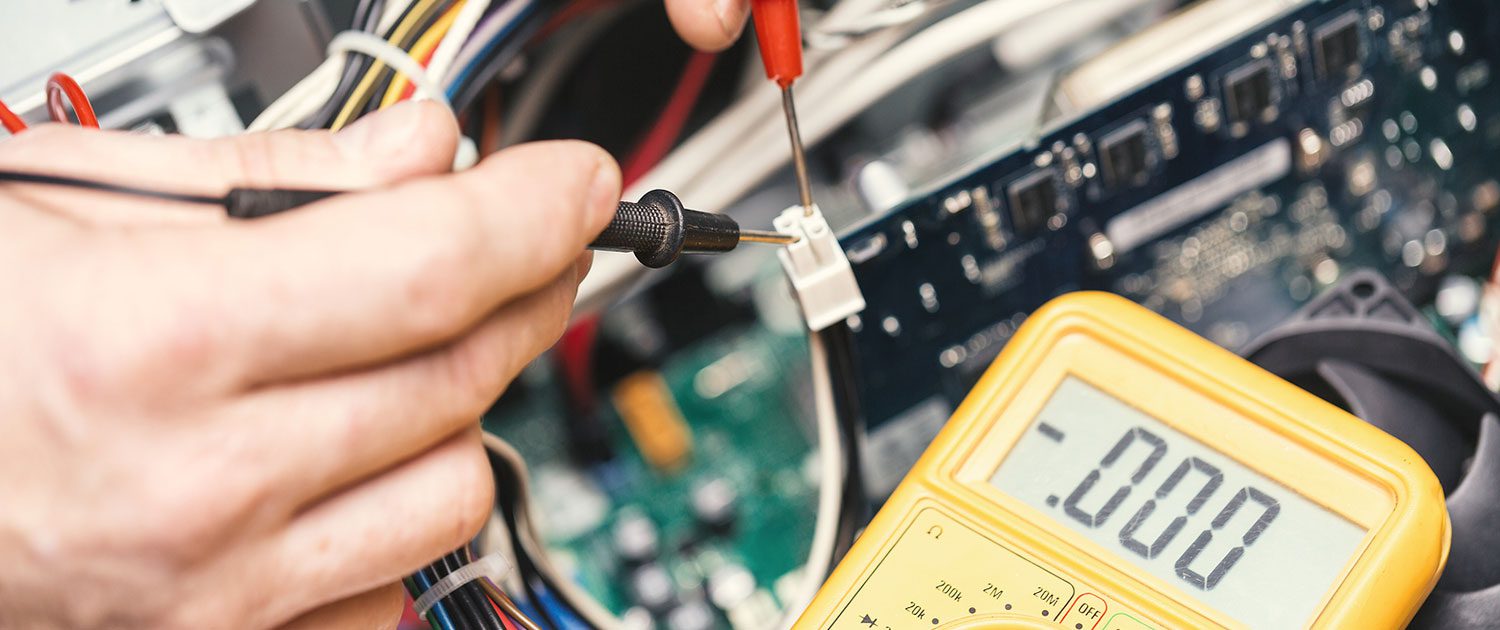 Design Services
Levison Enterprises offers a complete array of design services from our team of in-house engineers. Our engineers can provide a quick turnaround for time-sensitive projects without sacrificing quality. The most complicated design can be streamlined and honed to set your project up for success from the beginning. Designs can be incorporated into high-speed, multi-layer boards. Our engineers have experience with CAD modeling and a variety of industries including medical devices, food safety, defense, aerospace, and government projects. Levison can provide full design services or design support by working with your own engineers. DFM analysis is important for the most cost-effective, streamlined, and efficient design, and our engineers understand how to work DFM into your PCB design for the highest level of quality.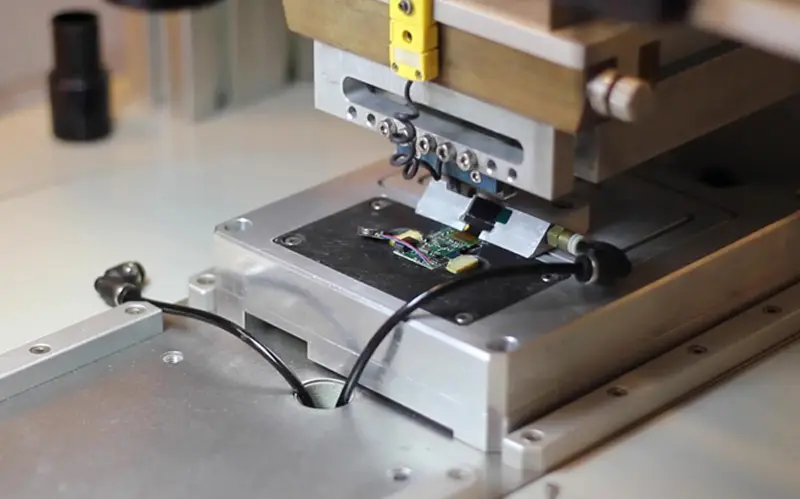 Prototyping
The 3D printing capabilities at Levison Enterprises allow for rapid prototyping prior to a full scale production run. This prototype is elaborate and functional without the need for traditional casting or complicated tooling. Rapid prototyping using 3D printing allows you to see multiple renderings of your design and allow us to identify the areas in need of improvement before a full-scale production run.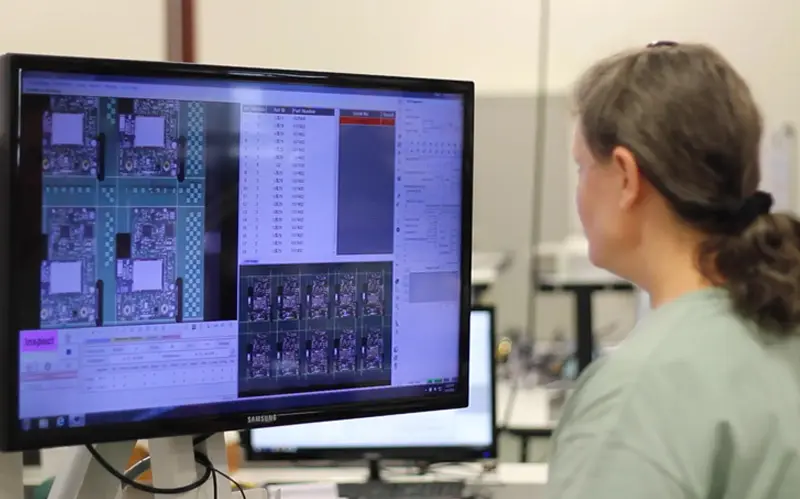 Programming
Levison Enterprises offers a wide array of programming services from an in-house team of engineers. These engineers can provide any technical help necessary for your PCB design
Retrofitting
Retrofitting allows you to redesign a legacy product that is no longer serviceable due to parts obsolescence. The engineers at Levison Enterprises have the retrofitting capabilities to provide solutions for keeping your legacy design marketable.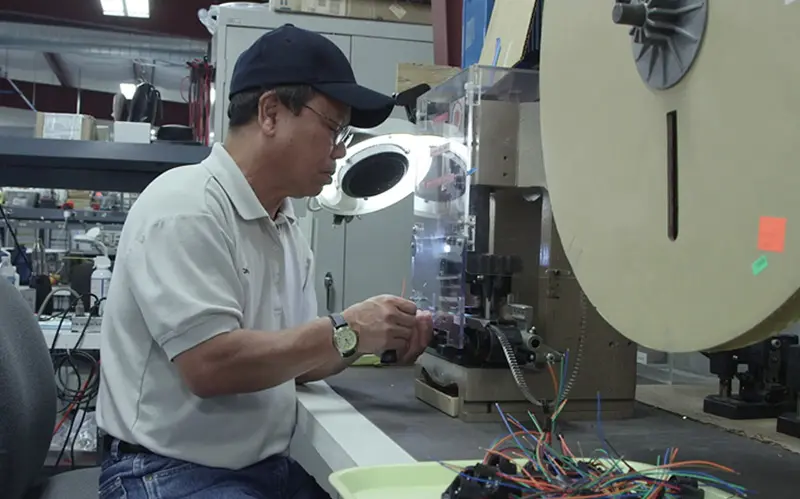 Reverse Engineering Services
Engineers who are skilled in reverse engineering services are beneficial to legacy products that are still in use but no longer have drawings. Reverse engineers can keep these products in use without costly and time-consuming redesigns. By working with a completed design, either from a prototype or a legacy product, the engineers at Levison Enterprises can improve product functionality and account for parts that may be hard to get due to component shortages or changes in availability.
Choose Levison Enterprises as Your EMS Partner
When you outsource your electronic manufacturing, you need to choose a partner who can provide expertise, efficiency, and a high-functioning electronic product. You need to consider the reputation of the ECM, how well they communicate, their industry experience, their ability to handle the entire project in-house, and the capabilities of their technology and equipment.
Levison Enterprises collaborates with a mindset of high-quality standards and continuous improvement.  Our trusted team has excellent attention to detail and the proper certifications for many highly regulated industries, including:

By NSF-ISR

By NSF-ISR

FDA Registration

Working toward CMMC Level 3
Levison Enterprises is an ECM with the experience, certifications, and technology to help you build a great device. We are a trusted electronic manufacturing service partner for any project including those in highly regulated industries like medical devices, government contracts, and aerospace.
As an established, domestic, turnkey partner, we have a complete understanding of the regulatory requirements of your industry, and you can count on our commitment to IP security.
Levison Enterprises is an industry leader who can guide your product through this ever-growing field. When you partner with us, we become an extension of your team, and we work hard as your electronic manufacturer to create a successful end product your customers can rely on.