Military Electronics Manufacturer
Levison Enterprises is mission-ready to be your military electronics manufacturer.
Our certifications and extensive experience as a military electronics manufacturer set us apart from the competition. Levison Enterprises is the right partner to handle any defense electronics project, from a small repair to a complete design-build or redesign.
Challenges Facing Defense Electronics
Defense electronics face unique challenges. Time constraints, stringent regulations, handling sensitive information, understanding government specifications, merging old and new technology, and the critical need for the highest quality all require an electronic contract manufacturer (ECM) with experience, expertise, and industry knowledge. Finding an ECM that is able to handle every aspect of military electronics manufacturing from start to finish can be a challenge. When repairs are needed, reducing downtime is critically important, and finding an ECM that can identify the root cause and handle the repair quickly can be a challenge.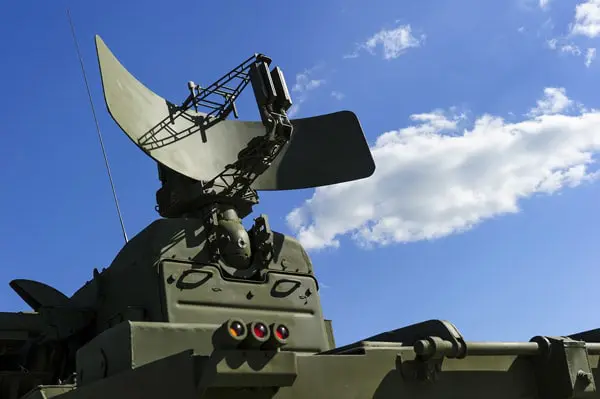 Military electronic assembly needs to be handled differently than consumer electronic projects, given that the environments these printed circuit boards need to function in can be extreme. Any PCB board for defense electronic projects needs to be built to withstand these extreme environments. Material and component selection is critical for this industry, and finding the best military electronics manufacturers with vetted suppliers are important for a reliable, high-quality build.
The biggest challenge facing defense electronics is finding a partner who understands the challenges and has the systems in place to meet them. Military electronics manufacturer partners will need to show their capabilities, experience, and understanding of the unique requirements necessary for building military electronic devices.
Domestic Electronic Manufacturer
When looking for the right military electronics manufacturer to outsource your defense electronic needs, there are three things to focus on:
Domestic Partner
Turnkey Facility 
Qualified and capable 
A turnkey facility can complete your entire project in-house. The right military electronic manufacturer will have the experts, experience, knowledge, certifications, and machinery needed to complete the full scope of your project successfully.
Having the entire project completed by one military electronics partner ensures that the suppliers, standards, and regulations are all met. Turnkey facilities can troubleshoot your project as it progresses, which saves frustrating downtime as issues are identified. In addition, a turnkey facility with on-site engineers can identify potential problems sooner in the process, allowing them to be addressed at the right stage and before a costly production run has begun.
Finding an electronic assembly partner who can only complete part of the project is not enough for military electronics manufacturing. A turnkey facility can handle the entire project, including design, programming, prototyping, reverse engineering, testing, and manufacturing, with all the necessary experts and equipment under one roof.
A domestic military electronics manufacturer is critical for military electronics manufacturing projects. Domestic ECMs will most likely have the vetted supply chain necessary for a defense electronic project. Suppliers for military projects have different specifications, and an ECM with experience in government projects will understand these needs. Validated, defense-approved supply chains are crucial. The risk of counterfeit parts is far too high to risk using an ECM with unknown and unproven suppliers. A domestic ECM will have plans for obsolescence and counterfeit component mitigation in place, as well as the security precautions necessary for a defense electronics project.
Certifications for Your Military Electronics Manufacturer
Levison Enterprises understands that military electronics manufacturing requires a continuous commitment to improvement through education, training, and certifications. Levison Enterprises has all the certifications necessary for defense contracts, including:

CMMC
CMMC is Cybersecurity Maturity Model Certification and provides support for all defense contractors. This certification is the solution to fix low rates of compliance. Only businesses working towards obtaining CMMC certification with vetted security measures and document handling processes should work on projects related to the US military.

AS9100 Certification by NSF-ISR
AS9100 certification by NSF-ISR is an aerospace quality management certification. AS9100 is a highly stringent quality standard that provides greater part and product traceability throughout the design and manufacturing process. This certification is becoming increasingly necessary for the aerospace industry and ensures that the strict requirements are met.

ISO 9001 Certification by NSF-ISR
ISO is the International Organization for Standardization. The ISO conducts third-party audits to check compliance. This our certification is one of the most recognizable in the industry and designates all holders to utilize a customer-centric quality management system to drive the design and manufacturing process. It ensures customer satisfaction while meeting statutory and regulatory requirements.

ITAR Registration
ITAR (International Traffic in Arms Regulation) is a set of regulations from the US State Department used to control the import and export of sensitive defense related information and materials. Partners who are registered with ITAR will classify ITAR related projects correctly and handle the information properly.

IPC and J Standard Certification
These are workmanship certifications for soldering cables and circuit board assemblies. All manufacturing team members must undergo training and pass testing to earn the certifications.
Military Electronics Manufacturer Services
Levison Enterprises has engineers and experts on staff who are ready to tackle any services necessary for a military electronic projects. Our team has extensive training in electronic assembly, through hole maintenance and repair, as well as single and double-sided surface mounts. We are able to create designs from scratch, as well as look at your current design for optimization to help streamline the production process. Levison can handle all the programming and testing for the project, negating the need to outsource another piece of the project. As turnkey solution for military electronics manufacturing, Levison can offer many of the services necessary for your defence or aerospace project, including:
Electronic Assembly
PCB assembly, with an understanding of the extreme and rugged conditions these devices will encounter, is of the utmost importance.
Electronic Design Engineering
Finding a design partner can be a challenge. The right engineers can perform a DFM (Design for Manufacturing) analysis to streamline and fine tune any design to optimize it for production.
Reverse Engineering Services
Reverse engineering services are critical for many military devices. Our engineers can take a product with obsolete components and bring that older technology up to date with streamlined, modern functionality.
PCB Prototyping
Rapid prototyping, including 3D printing, is important to help move the project through the design phase to quickly identify any potential issues before a production run.
Cable and Wire Harness Assembly
The right ECM partner will have a full variety of services to meet all needs, including round and flat cables, analog cables and electronic length measurement, wire harnesses, and continuity testing.
Electronic Troubleshooting & Repair
Have a device or panel that needs service? You can send them directly to Levison Enterprises where we can repair them, or find a solution to a problem to help repair your item in the field.
Levison Enterprises is committed to serving the defense industry. We see ourselves as a partner who employs a team of experts ready to deliver a cost-efficient, quality product on time. Our understanding of government specifications allows us to optimize the production process and proceed smoothly from beginning to end. We have everything necessary to handle the most complex and sensitive project all under one roof through our turnkey electronic assembly and manufacturing services. Together, we can manage your military electronic manufacturing project build efficiently with reliable timelines.