Quality Certifications at Levison Enterprises
At Levison Enterprises, we have invested time and resources into obtaining and maintaining our quality certifications.
We have adopted stringent quality process systems throughout our entire design and manufacturing operations . Each member of our team takes pride in knowing they have played a part in our process metrics. Through a culture of continuous improvement we conduct internal and external reviews and audits. We believe that a strong focus on reliability leads to customer satisfaction.
Levison Enterprises Quality Policy
Levison Enterprises strives to deliver products and services that meet or exceed our internal and external customer expectations. Levison Enterprises maintains a program of continuous improvement, with the objectives of maintaining quality workmanship, controlling costs, and providing on time delivery, in addition to formally seeking out new business opportunities.
AS9100 CERTIFIED by NSF-ISR

AS9100 is an aerospace quality management system. AS9100 certification provides greater part and product traceability throughout the design and manufacturing process. AS9100 certification is a highly stringent quality standard and ensures our partners that Levison is focused on maintaining a high-quality manufacturing environment.
ISO 9001 CERTIFIED by NSF-ISR

ISO 9001 is among the most recognizable certifications in the manufacturing industry. An ISO 9001 certification demonstrates that Levison Enterprises uses a customer-centric quality management system to drive the design and manufacturing processes. This certification ensures that customers are satisfied and the company is meeting the regulatory requirements for a product or program.
ISO 13485 CERTIFIED by NSF-ISR

Levison Enterprises ISO 13485 certification supports an international standard for medical device requirements from design through to fulfillment. As a turn key electronic manufacturer, we can support your device design and manufacturing and get your medical device to the international market faster.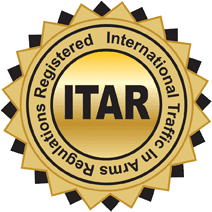 ITAR (International Traffic in Arms Regulations) is a set of regulations from the US State Department to control the import and export of sensitive defense-related information and materials. ITAR related processes must be classified accordingly and ITAR controlled information handled correctly.
IPC AND J STANDARD CERTIFICATION
The IPC and J Standards are workmanship certifications for soldering cables and circuit board assemblies. Every member of the manufacturing team at Levison Enterprises must undergo the training and pass testing to earn certifications for both of these standards.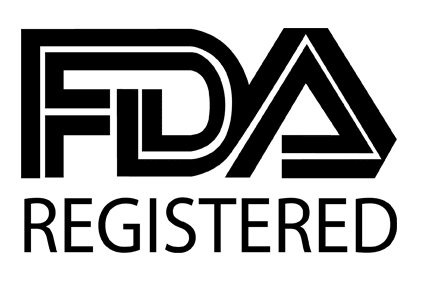 Levison is proud to be an FDA registered facility to produce and manufacture FDA approved devices. Working on FDA approved devices requires an FDA registration from the manufacturing facility. This means that Levison has demonstrated their engineering and design capabilities and quality control processes meet or exceed the standards set by the FDA.


NIST SP800-171 is a codification of the requirements that any non-Federal computer system must follow in order to store, process, or Controlled Unclassified Information (CUI).
At Levison Enterprises, we were already doing many of the standards required for NIST SP800-171 as part of other standards we already held, such as ITAR. Levison Enterprises is proud of our range of quality and safety standards and quickly saw the NIST SP800-171 standards as another way we could provide these for our manufacturing partners. We were early adopters of all quality and safety standards and NIST SP800-171 was no exception.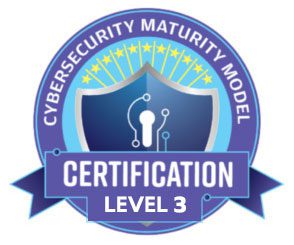 Cybersecurity Maturity Model Certification (CMMC) was developed by the US Department of Defense (DoD) as a framework for assessing cybersecurity risks. The certification aligns processes and practices with the type and security of information to be protected and brings all contractors working with the DoD into cybersecurity compliance under the same mandate. Any contractor or subcontractor applying to work on DoD products and projects will need CMMC beginning in 2026, even if they are not working directly with the government. This certification is issued by independent third-party auditors, and to achieve certification, an organization must demonstrate the basic constructs of the CMMC standard. There are five maturity levels that measure the company's cybersecurity efforts to protect sensitive information. The facilities seeking higher levels are evolving their best practices to a higher level. An organization doing so has committed to improving processes, practices, and this signifies that the facility's level of performance is sustainable and proven. Levison Enterprises takes CMMC seriously and is currently seeking CMMC level 3.