Design for Manufacturing (DFM) Analysis
We can help you create products that meet the strictest material and construction standards to create better-finished products at lower cost.
Levison Enterprises is a full-service electronic contract manufacturer offering an abundance of services to our clients. We understand the needs facing electronic manufacturers in a hyper-competitive and fast-paced market, and Design for Manufacturing (DFM) analysis is one of our areas of expertise.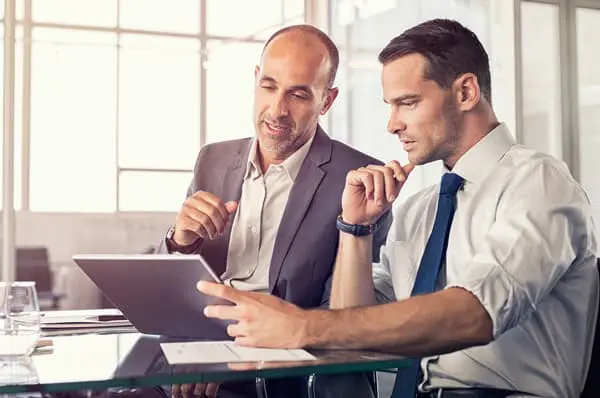 Proper DFM analysis requires competent design, thorough testing, and access to the latest prototyping technologies and analytical tools.
Levison Enterprises has more than 100 years of combined personnel experience covering the last several decades of electronics technology and testing protocols, so we are confident in our ability to conduct reliable DFM analysis functions for the most successful results.
Elements of Design for Manufacturing
The end goal of a DFM analysis is to find a product design that involves the least amount of complexity in the manufacturing of the different components. Modern electronics are extraordinarily complex, so a DFM analysis can help find ways to trim excessive materials spending and produce more streamlined products.
While Design for Assembly analyses simply aim to cut product assembly costs, the goal of DFM analysis is to reduce the overall costs for producing all of the parts of a product or assembly.
When you come to an electronic contract manufacturer, some of the main areas of concern with any project are material costs, overhead, and the labor costs of manufacturing and assembling your products. A thorough DFM analysis will help to minimize these expenses and produce a more profitable end result.
As an experienced electronic assembly manufacturer, Levison Enterprises offers a wide variety of services for your electronic assembly.
Ask about our DFM services today.
We start with the concept design for your product and determine any areas we can improve for more efficient manufacturing.
Once we move to the prototyping phase, our rapid prototyping capabilities empower us to deliver functional versions quickly. During prototyping, we can help find ways to reduce the part count within a product, optimize the flow of energy through an assembly, or find other ways to tweak a design into a more efficient configuration.
Then we'll suggest the optimal manufacturing methods to further reduce the production costs of your project.
Our 3D printing technologies enable us to cheaply and efficiently fabricate device enclosures and other parts more easily than traditional methods, so you can rest assured that the utmost care goes into every DFM analysis Levison Enterprises performs.
Electronic Assembly Services
Our electronic manufacturing services include through-hole, SMT, rigid-flex, and mixed flex circuit technologies. Our experienced engineers can help optimize your design by making your components work smarter and take up less board space. We also offer cable and wire harness assembly in addition to our PCB services. Levison Enterprises is also an experienced box build or full panel build manufacturer.
Some of our other services include:
Reverse Engineering & Retrofitting
Through-Hole Assembly
Prototype, Low, Medium, and High Volume
Mixed Technology
Flex and Rigid-Flex Processing
Single and Double Sided Surface Mount Technology
Programmable Devices
Levison Enterprises Design for Manufacturing (DFM) Analysis. The modern electronics market demands high quality and high speed. Consumers today expect high-quality products delivered to them quickly, and a DFM Analysis can help cut down the time between design and order fulfillment.