Cable & Wire Harness Manufacturer
Cable and wire harness manufacturing services to help keep your electronic assembly project moving forward
Cable & Wire Harness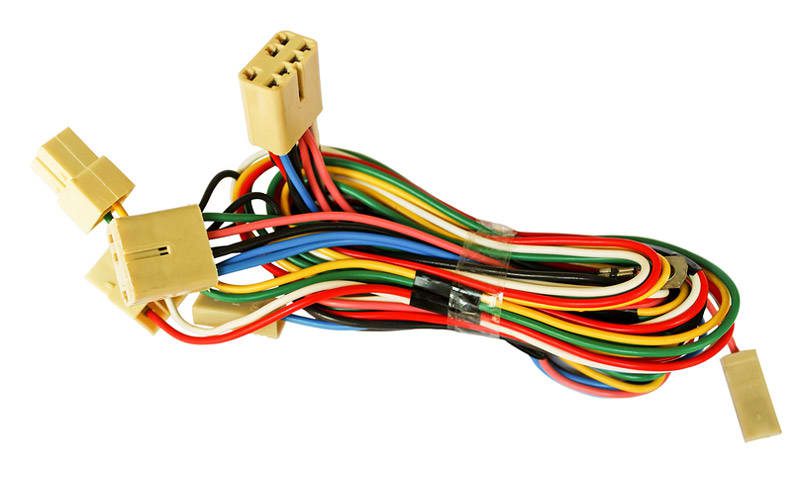 Cable and wire harness assemblies require high-quality components that can withstand harsh environments. As a cable and wire harness manufacturer, Levison Enterprises achieve high quality by focusing on the assembly process for our cable and wire harnesses.
Our Capabilities as Wire Harness and Cable Assembly Manufacturers
Cable assembly manufacturers and wire harness manufacturers go hand in hand with an electronic assembly service. A good electronic manufacturing partner will have the capabilities for any additional services your project may need, including:
Round and flat cables
Analog cables and electronic length measurement
Wire Harnesses
Hand and automated termination processing,
Continuity testing
Levison Enterprises has the means to complete your full cable and wire harness assembly with precision and end-product reliability.
Design and Prototyping
The most crucial step cable assembly manufacturers take is in the planning and design stage. All cable and wire harness manufacturers understand the need to thoroughly and precisely design and plan any assembly projects before they begin. Levison's design engineers take precise measurements to know exactly how much wire is needed for any connection, accounting for a bit of give so connectors plugin easily without compromising the wirework. Prototyping is there to work out any issues that weren't discovered in the design phase and allows engineers to take the cable and wire harness assembly from the theoretical stage to the experimental stage, coming up with even better designs and plans.
Testing and Accuracy for Every Project
As wire harness and cable assembly manufacturers, we utilize a thorough system of checks throughout the process all the way to completion. Whether it is your design or ours, we have the checks and balances in place to confirm reliability. Rigorous testing is performed through every stage of the assembly process, including ongoing checks as the build progresses to ensure functionality and accuracy. This testing can identify potential problems before your assembly is completed which can then be remedied before final inspection.
Levison Enterprises' extensive and thorough quality control processes allow us to create cable and wire harness assemblies that meet your exact design specifications. The final assembly takes all the prepared wires and their connectors, gathers them, and crafts them into the harness. Every wire will be fed through the harness, taped off, and measured to ensure everything matches the design with the exact specifications needed for your project.
Choosing the Right Wire Harness and Cable Assembly Manufacturer
There are many wire harness and cable assembly manufacturers. Finding the right partner can be challenging. Levison Enterprises is an electronic contract manufacturer with the industry knowledge required for any assembly. A turnkey electronics manufacturer like Levison Enterprises who can handle your entire project in-house is important to a successful project, and not all wire harness and cable assembly manufacturers have that turnkey capability.
With our vetted suppliers, realistic turnaround times, thorough testing, experienced experts, and any necessary certifications, Levison Enterprises has a strong commitment to customer satisfaction.
A Flexible Electronic Contract Manufacturer
Levison Enterprises is a small to medium volume electronic contract manufacturer with the industry knowledge you require for your cable and wire harness assembly. We're certain our commitment to customer satisfaction will be obvious in every interaction you have with our company, from design and testing to final assembly and production. Our quality certifications include AS9100 and ISO 9001 certifications by NSF-ISR.
Contact Levison Enterprises today and discover what we can do for your next high-performance cable and wire assembly.