Medical Device Manufacturer
The emergence of health electronics can help produce better health outcomes for all, and Levison Enterprises is the trusted medical device manufacturer that helps you bring your life-enhancing idea to the market. While not every medical device has a complex electronic assembly, many require electronic components that need to be handled by an experienced team of medical device contract manufacturers like Levison Enterprises.
What is Medical Device Contract Manufacturing?
Medical device contract manufacturing is the process of finding an electronic contract manufacturer (ECM) that can design, prototype, test, produce, and ship products, parts, and components for medical devices. Some medical devices are small and simple, others are sophisticated large imaging equipment, and most will fall somewhere in between. Medical devices have such a broad definition that they can be found everywhere, although they are most often used by medical facilities, labs, and long-term home health care. Medical device contract manufacturing is a highly regulated industry and medical device manufacturers need to understand the nuance of the design, prototyping, testing, and manufacturing of these products and components to be successful in this industry.
With the goal of prevention, diagnosis, and treatment of health conditions, having reliable and qualified electronic medical device manufacturers to handle the design, prototyping, testing, and assembly is crucial. Medical devices are designed to address a medical need, but the solution is only as good as the design and manufacturing. This is where experience and knowledge is extremely important to your medical device build.
As a medical device electronic contract manufacturer, Levison Enterprises is committed to delivering outstanding, cost-effective solutions to our customers. We are proud to announce that we are now ISO 13485 certified by NSF-ISR.
Medical device companies looking for a PCB design and assembly partner have many pressing factors to consider, all leading to the end user's safety and risk thereof. Working with an ISO 13485 certified by NSF-ISR manufacturer gives OEMs more assurance that their medical devices will pass the rigorous quality and safety requirements specified in standards and regulations.
Tips to Stay Competitive in Medical Device Manufacturing
The medical device market is growing exponentially, and the industry is becoming more and more competitive as innovation continues to meet the need of medical devices for consumers and the healthcare industry. As the demand continues to rise, medical device manufacturers stay competitive by keeping their costs down and their time to market short.
Partnering with a turnkey medical device contract manufacturing service is one of the best ways to stay competitive. A turnkey contract manufacturer is set up to meet every need your project will have. When utilizing a medical device manufacturing partner who has the ability to take on multiple aspects of your build, your project will never lose a day during the transition between subcontractors, resulting in fewer time delays and other potential errors.
Efficient communication is one of the best ways to stay competitive in medical device contract manufacturing. In a turnkey shop, a single project manager will oversee your build from design to shipment. That along with a team of engineers to test in place is going to contribute to your competitive edge. Levison Enterprises understands the full process of the medical device build from beginning to end and can address any pain points as they arise, correcting them before they result in increased costs or delayed deliveries.
Services Electronic Medical Device Manufacturers Offer
Many industry-leading medical device manufacturers offer a variety of services that will be able to meet all the needs the product demands. Electronic design and manufacturing have to be precise to meet the regulations and standards of the healthcare industry. Some services that electronic medical device manufacturers provide are:
Design for Manufacturing (DFM)
A DFM analysis will ensure that your design is optimized for manufacturability. A turn-key ECM with on-site engineers can help with this design service.
Surface-Mount Technology (SMT)
When building a prototype, it may be easier to use through-hole technology for mounting electronics, but surface-mount technology is a smarter choice for production. Complex designs nearly always call for SMT.
Smart Component Placement
A good medical device contract manufacturing partner will make sure to pay attention to the placement of the components. Manufacturing costs can be impacted if the design doesn't take this into account. Components that are situated at odd angles may need expensive redesigns if not caught before production.
Consideration of Component Sensitivity
Electronic medical device manufacturers need to take the environment in which the product will be used into account. Heat, friction, and other stimuli all need to be considered during the design phase of the project. All the components should be able to hold up to the conditional expectations to ensure reliability and longevity.
Sourcing of Necessary Components
All component suppliers need to be vetted to ensure there are no counterfeit or imperfect parts being used. Using a medical device manufacturer with quality certifications will already have vetted suppliers.
Testing
Testing is crucial. Any quality medical device contract manufacturing partner should provide testing throughout production. If troubleshooting is necessary, it can be done onsite as needed if you partner with a turnkey service provider.
In-House Engineers
In-house engineering is important for your medical device manufacturer. Troubleshooting can happen at any point during production and errors can not only be identified, but solved quickly.
Medical Device Design, Engineering, and Troubleshooting
If your medical device assembly contains an electronic component, there is a good chance that something will go wrong throughout the manufacturing process. The best way to tackle this is to use a medical device manufacturing partner with an engineering team ready to troubleshoot on the fly.
An experienced team will be prepared for a redesign if necessary. The on-site medical device engineers will help increase the chances of design success from the onset of the project and will be able to handle any issues that could impact manufacturing and distribution. Engineers can troubleshoot throughout the process and streamline production. The testing throughout the prototyping process will identify nearly every potential problem in pre-production. Once your product is in production, the on-site engineers will still be available for errors that could be missed.
Assembly and component challenges can also take a bite out of your timeline. Parts obsolescence can be a big issue in the electronics industry, and medical device manufacturing is no exception. A medical device contract manufacturing service who has engineers on staff can troubleshoot this as it happens. The engineers will ensure that your design is using parts with a good lifecycle outlook. If necessary, the engineering team will also handle retrofits and reverse engineering to resolve any component issues should they become a problem.
Outsourcing Your Medical Device Manufacturing
Launching a new medical device takes many resources, and outsourcing the medical device prototyping, testing, and manufacturing to a trusted partner means that you will not need to hire an in-house team yourself and procure the equipment and components to make it happen. When you outsource your medical device manufacturing, look for a medical device contract manufacturing partner who offers turnkey services complete with designers, engineers, researchers, equipment, and tools all on-site with regulated and optimized processes already in place.
Outsourcing to an ISO 13485 certified by NSF-ISR medical device manufacturer means that you are contracting with a partner who has a proven process in place for prototyping and production. This will get your product to market sooner while saving you money. Medical device testing is a big component of the process, and a turnkey medical device contract manufacturer will be able to handle that as well.
Counterfeit Parts in Medical Device Manufacturing
Counterfeit electronic components are imitations, modified components, or unauthorized components that are presented as legitimate by a supplier who has not been thoroughly vetted. Avoiding counterfeit parts in any manufacturing process is important, but even more so when electronic components are being used in medical devices. Not only will a medical device on the market be subject to failure, but it will pose a danger to public health, patient safety, and ultimately your industry reputation.
Counterfeit parts are such a danger because they do not meet the required electrical safety precautions or minimum specifications necessary. Cutting corners on these specifications can pose serious threats to those who will use your devices, because counterfeit parts have a high risk of product malfunction and unit failure. In medical devices, because of the high regulations, the risks are even greater.
Counterfeit parts can be difficult to distinguish from real components, especially to those unfamiliar with the manufacturing process. Counterfeiters are well versed in convincing unknowing purchasers that their products are legitimate. The best way to avoid counterfeit parts in medical device manufacturing is to work with an ECM who has a mitigation process in place, uses only vetted suppliers, and performs quality inspections, thorough testing, and has a good management system for product obsolescence.
Finding an Electronic Engineering Partner for Your Medical Device
Nearly every design will require an electronic engineering partner for prototyping, testing, and manufacturing. To move your idea for a medical device with electronic components from concept to market – with FDA approval, no less – you need a partner who is experienced in medical electronics engineering. Finding the right partner will minimize risk, reduce time to market, and maximize the chance of successful FDA approval in a cost-effective way.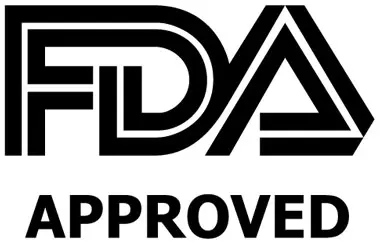 When you are looking for the right partner, there are several places to focus your attention. The first, and arguably the most important, is how well the prospective partner is able to communicate with you. You know what you want, and the engineers you are working with should be able to work closely with you in the design, selection of components, prototyping, and production. You should look for a partner who will offer you a point of contact who is knowledgeable and available to you.
A turnkey facility that offers all the necessary pieces of the process in-house is also important to the success of your project. From design assistance to prototyping to troubleshooting to testing to manufacturing, the necessary engineers, experts, and manufacturing equipment will all be available in a single facility. This will save you valuable time and potentially costly miscommunications and get your product to market quickly. The right ECM can save significant costs, and will help you to identify, address, and remediate any potential issues without delay.
Finally, you need to find a partner who you trust. When you enter into a partnership, you will be sharing proprietary information and should not feel concerned about your designs or client being stolen. A quality ECM will offer non-disclosure and non-compete agreements. You need to feel comfortable that your partner is focused on the same goal you are – a successful medical device on the market.
As a registered FDA manufacturer, Levison Enterprises has the experience to take your concept or design and create a functioning prototype for your medical device project.
From the prototype, we can evaluate your medical device in the field. Start tweaking and making adjustments before mass production. Levison Enterprises is a small-medium build manufacturer and can easily scale up or scale down based on your volume requirements. Levison Enterprises is the medical device manufacturing partner you can trust to help you bring your medical device to market.
Contact Levison Enterprises today to learn more about our medical device manufacturing services.