Your Guide to Flex PCB Types in Electronic Manufacturing
The electronics industry is constantly evolving. There is a constant demand for products to do more in a much smaller package. Luckily, technology in the form of a flexible printed circuit board allows this to happen. Flexible PCBs are designed for saving room and allowing for a smaller and higher density mounting design. Because they can bend, fold, twist, and change in width, flexible circuit boards provide electronic manufacturers with some major benefits over traditional rigid boards. This includes the ability to fit circuits into tight spaces with almost unlimited design freedom.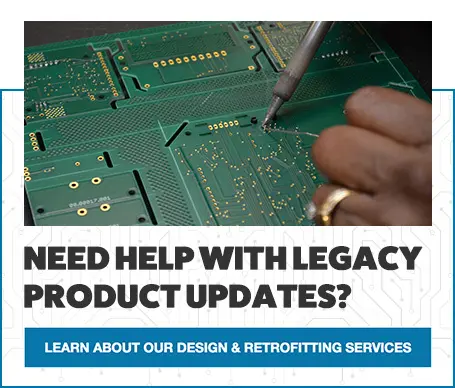 Types of Flexible Printed Circuit Boards
The type of flex PCB your project needs depends on several things including how many conductive layers you'll have, the materials used, and whether or not you have plated-through holes. The type of flex circuit a designer will use will vary based on the application.
IPC Type 1 – Single-Sided
This single-layer board is the most basic of flex PCBs. It has a very thin construction and features just one conductive layer with no plated-through holes. This type of board can be assembled quickly and at a low cost. Ideal uses for this type of flex PCB include applications that require dynamic flexing and unusual folding where space is extremely limited.
IPC Type 2 – Double-Sided
A double-sided flexible PCB has a conductive layer of copper on both sides connected by through-hole technology with active circuitry in between. These boards are lightweight and easy to manufacture. Common applications for this type of flex PCB include shielding and dense surface mount assembly, along with ground to power plan applications. They are most often used in digital cameras, computers, mobile devices, and phones.
IPC Type 3 – Multi-Layer
True to its name, multi-layer flex PCBs are made of more than one coated copper board. Plated-through holes are used for connections. This multi-layer design is ideal for applications that require PCBs with high density connectors and when the conductors need to be routed through a small area. You can find multi-layer flex PCBs in satellites, hearing aids, heart monitors and pacemakers, barcode equipment, and GPS systems.

IPC Type 4 – Rigid Flex
Rigid flex PCBs are a combination of rigid and flexible circuits. It provides designers with the best of both worlds and is often used because it will conform to mechanical restrictions of an existing system when retrofits are needed. Using a mix of rigid and flexible layers creates small interconnected areas, which reduces the chances of PCB failure in an application. It is often used for products like audio and video equipment, battery packs, cell phones, and fuel pumps.
IPC Type 5 – High Density Interconnects
High density interconnects are flexible circuit boards designed to fit extremely dense circuitry in a very small space. The result is a tiny, yet powerful PCB. High density interconnects are known to provide exceptional electrical performance and PCB reliability.
The Levison Difference
Not all electronic contract manufacturing services are capable of designing and manufacturing flexible PCBs. Levison Enterprises understands what designs will suit your project best and we're fully equipped to build the flexible printed circuit board you need.
You want, need, and deserve a PCB assembly partner committed to you and the success of your end product. Levison Enterprises demonstrates a commitment to high quality for your manufacturing needs, and our proven track record speaks for itself. Start your PCB assembly process today by contacting us for a free quote.
Start Your Quote Now!