What to Look for in a Government Cable Assembly Manufacturing Partner
When you've got a government cable assembly project on the horizon, the pressure is on. Obviously, a job of that magnitude is not going to be handled by some cable off the rack at your local DIY home improvement store. Finding the right partner to help you design, prototype, and manufacture the cable assembly has to know what they are doing, with the proper certifications to back up their claims.
It can be a tricky process, but it's easy to alleviate that stress when you know what to look for in a government cable assembly manufacturer.
Certifications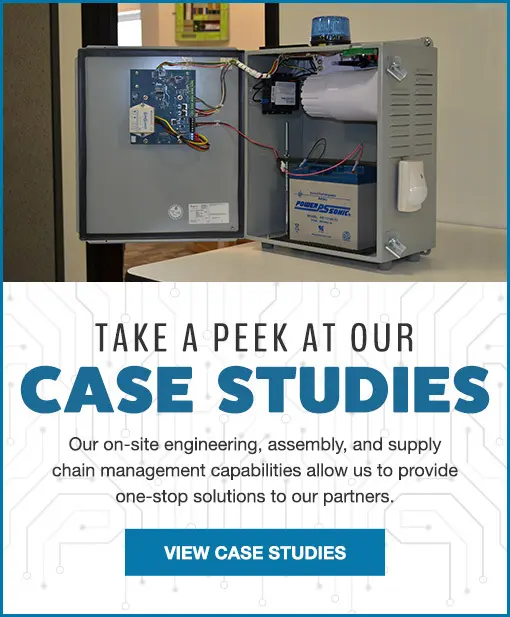 The first thing to look for are the company's certifications. If they aren't certified to do what they claim they can do, it's an immediate red flag. Claims about having the ability, or being able to produce high quality that come close but fall just short of what you are looking for simply aren't good enough.
When considering different manufacturers, immediately eliminate any that don't carry ISO 9001 certification for the production of cable assemblies. Not having those quality assurance standards in place indicates that they are not able to provide you with the cable assembly that is going to meet your exacting high standards.
Experience
There is simply no substitute for experience, and that is especially true when handling a sensitive project like government cable assemblies. Experience is earned through trial and error, earning your customer's trust and delivering when it matters most. Fly-by-night companies can promise you the moon, but when they fail to deliver, you'll be left with a substandard product and regret that you didn't choose more wisely.
Experience matters when producing government cable assemblies, plain and simple. Look for a manufacturing partner that has a long history of delivering for their customers, with a reputation for straight-dealing, honesty, and transparency.
Supply Chain
That honesty and transparency reputation concern arises again when it comes to the materials a manufacturer puts into its products. Look for a partner that has a well-established supply chain.
Not having vetted supplier networks opens up a whole Pandora's box of issues with the production of government cable assemblies. If a supply chain fails, you can be looking at long delays until the right materials are sourced. You can also introduce concerns over counterfeit or lesser-quality parts being swapped in by a company with less integrity.

Quite simply, that doesn't fly with companies that are looking to have government cable assemblies produced. Any manufacturer worth his wire must be able to show detailed traceability for the materials they use to meet the demands of government consumers.
Customer Service and Customer Trust
Beyond the tangible factors like supply chain and certifications, however, you also need a manufacturing partner that you can trust. You need a partner that understands it's not just their reputation on the line, but yours as well. Throughout the design, prototype, and delivery stages, you'll be working hand-in-hand with them. Your finished product will rely heavily on the quality of what they produce. Working with a company that wants to keep you at arm's length throughout the process doesn't build trust. Your cable assembly manufacturing partner should feel like a member of your team, like an extension of your own company.
At Levison Enterprises, we understand all of this, which is why we will always strive to make you feel like you are important to what we do. As your ECM for government cable assemblies, we take the guesswork out of finding a manufacturing partner. Contact our team today to learn more about how we do business.