What is Supply Chain Management and Why is it Important to Your Electronic Manufacturer?
Sometimes it's hard to fully understand and appreciate what goes on behind the scenes to get a PCB off the drawing board and into a product. Supply chain management is one such element of PCB development that can be easily overlooked. It's an essential part of manufacturing as a whole; one that directly impacts your project's success. Your supply chain is the foundation. PCB parts are required for your product. A strong supply chain will make or break the manufacturing process —and ultimately your bottom line. Supply chain management should be important to your electronic manufacturer. If it's not, maybe you need a new ECM (electronic contract manufacturer).
Understanding Supply Chain Management
Supply chain management is much more than simply ordering PCB parts and keeping track of them until they are needed. It's overseeing every aspect of each component. The best ECM's will go above and beyond to track everything for your circuit boards. They will not only know where they are, but where they have been and what has happened to them in-between. This is essential to tracking the quality of your parts.

A superior, trusted ECM will have a vetted supplier network. This is how they ensure your components will be legitimate and of the highest quality. Credible parts suppliers will have a carefully monitored chain-of-possession, so you don't run the risk of low-quality or counterfeit parts being used in your build. Sub-par parts lead to product failures which take away from your profits and your good name.
In addition, you may experience other added benefits of the relationships your ECM has built with their suppliers over time. They may be able to get better bulk pricing on parts and pass the savings on to you. Loyal suppliers also tend to work more quickly for their committed ECM customers. Their fast response will translate to saving time and additional money as they work quickly and effectively on your project. Supply chains that reliably deliver PCB parts to your trusted ECM will help to avoid possible component shortages that could slow down, or even shut down, production.
Above and Beyond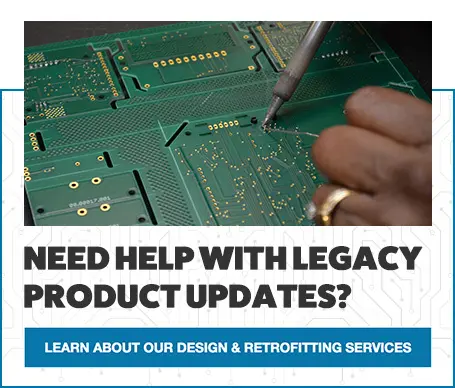 An ECM with vetted suppliers will enhance efficiency, save time, and reduce costs. Your ECM will order your parts so they are in house when you need them, eliminating any delays in production as you work through your project. They may also store them for you for your upcoming production run. If so, they will have solid controls in place to keep a close eye on your inventory.
You will enjoy streamlined communication with your ECM, so you're kept up to date on meeting project deadlines. And you will be able to respond to business opportunities faster as they have the tools to interact with you more easily and effectively.
Choosing an ECM with on-site engineers is an added bonus. It means if they can't get the parts from a vetted supplier network, they can suggest alternative parts or other solutions. In addition, they might be able to save you money by using another component. Or, they can discover a way to reduce the number of parts you need by finding one that does the work of several parts.
The Levison Difference
The key to having exceptional printed circuit boards isn't just your product development—it's having a strong supply chain. An ECM with strong supply management skills will stand high above others. Their business policies and relationship with you will go above and beyond.
We are that kind of company.
Levison Enterprises has a strong supply chain that can enhance your customer experience with:
Personalization
Fulfillment Efficiency
Faster Delivery
Let Levison put our proven network of vetted suppliers and exceptional supply chain management skills to work for you. Contact us today to learn more about how we can partner together on your next PCB project.