What Is A Box Build Assembly In Electronics Manufacturing?
For electronic manufacturers, not all electronic projects are created equal. Neither should the assembly. Luckily, you have options. An electronics box build is a fairly recent development in electronics manufacturing. For complete systems integration, a box build may be the right option for your next project.
PCB Box Build Basics
A PCB box build assembly is a systems integration that is basically a complete assembly of your electronics placed in an enclosure. This includes not only your PCB electronics, but your cables, din rail, backplane assembly, and cabinet housing as well. Each project for an electronic manufacturer is unique, so a box-build assembly can be as simple as a PCB in a small enclosure to a large cabinet full of wires for an electromechanical system with complete electronics and pneumatics.
The Box Build Process
The box build process can vary as much as the design calls for. It is specific to each project. However, it typically includes the installation of sub-assemblies and other components, routing of cabling or wire harnesses, and fabrication of enclosures. It is all the assembly work involved in an electromechanical system complete with moving parts and sub-assemblies.
The most common box build assembly process also includes configuration and testing, as well as warehousing and shipping. You provide the drawings or the device for your CM to reverse engineer, and they do the rest. This is why it is imperative to choose the right electronic manufacturer as the partner for your project.
Choosing a Box Build Assembly Manufacturing Partner
There are some basics you need to consider to make sure everything involved in your box build goes smoothly with your electronic manufacturing services. Your electronics contract manufacturer should be able to provide design and engineering services to lend to the success of your box build. This includes tooling and material selection for effective manufacturability, as well as software loading and product configuration.

Here are some other things to look for in a good ECM that does box builds:
Engineering in-house or on staff
Reverse engineering
Prototyping in-house
A vetted supplier network
Quality certifications (ISO 9001 & IPC standards)
Testing in-house
Ability to drop ship
A top-notch box build assembly service should also be able to suggest design modifications that simplify and reduce costs in the manufacturing process. All of this will lead to successful box-build assembly.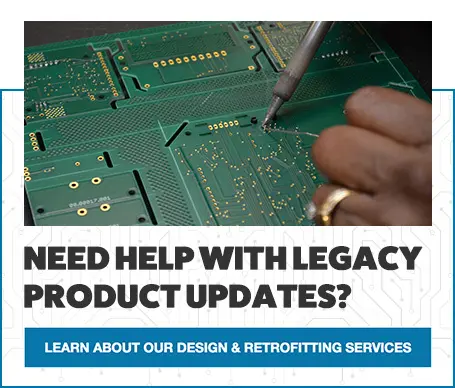 Outsourcing your box build assembly means working closely with an electronic manufacturer you can count on to make sure everything required for your project is met to your satisfaction. Levison Enterprises understands your needs and can deliver a custom box build to meet them. Contact us today to see how a box-build assembly could work for you on your next project.