Use an Electronic Manufacturer To Take Your Product To Next Level
You're really good at what you do, you've got a sweet product that you are so close to taking to the next level, but you're stuck. Stuck in design, stuck in function, STUCK. You need some new ideas to move your product forward. Consider using an electronic manufacturer to breathe new life into your design.
What is Engineering Consulting?
You are probably wondering to yourself, "What is engineering consulting?"
The short answer is that engineering consulting is a service offered by engineering companies in order to offer advice on product design, development, and manufacturing. However, it can go deeper than that. Bringing an engineering consultant on board allows you to tap into their expertise and plug it in where you need it most.
Perhaps you lack in-house knowledge in a certain area. Or, your engineer is tied up on another project. Maybe you just need a project manager to keep things on track.
Whatever your reason for needing one, an engineering consultant becomes an extension of your team. They can focus on certain aspects of your project, or the overall process. An outside professional engineer can often see things that may have been overlooked or never considered before. Whatever it is you need an engineering consultant to do, they are on board to get the job done.
Benefits of Engineering Consulting
Sometimes a fresh perspective is needed. This is especially true when professionals have worked together for a long time. A consulting engineer can often breathe new life into a long project. It often takes an outside set of eyes to see aspects of a project that you may have missed.
Other benefits of engineering consulting include the special skills and expertise they bring to the table. You may not be able to or want to hire someone in-house for a specific task. Outsourcing it provides you the knowledge you need when you need it, and at an affordable price.
In addition, outsourcing to an engineering consultant allows you to expand your resources so you can work on multiple projects at once without overtaxing your existing staff.

Consider an ECM with Engineers on Staff
To get the most out of engineering consulting, find a manufacturer who has a wide breadth of disciplines. From reverse engineering to adapting legacy products for modern applications, give your product the second set of eyes it deserves. An engineering partner with an on-site team will bring even more benefits. If something goes wrong during production, they are right there to fix it immediately. They will also be able to constantly test and retest your product until it works just the way you need it to. Plus, having your entire project under one roof will reduce the risk of error and decrease turn around time.
Benefits of Certifications During Manufacturing
When is comes to manufacturing, you will want to partner with an engineering consultant that has obtained quality certifications. It takes hard work, attention to detail and commitment to quality to earn certifications, such as ISO 9001. You don't want to work with anything less than the best. Quality certifications indicate you are partnering with the cream of the crop.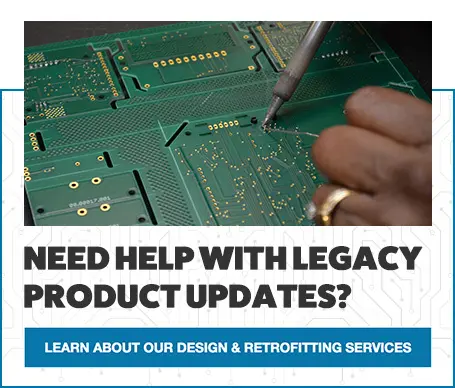 Stuck on your design? Maybe you need an electronics engineering consultant to help take it to the next level. Turn to Levison Enterprises. We can offer suggestions that might improve your idea or streamline your production process. Our wide range of design and engineering services can help you achieve your goals. For more information, contact Levison today and let's talk about your next project.