Rely on Turnkey ECM for Quick Turn PCB Assembly
You have a killer concept for an amazing product. The printed circuit boards you need are the backbone of your project's success. But mistakes along the PCB assembly process can quickly lead to its downfall. So why are you letting it bounce between multiple contractors?
You've heard that too many cooks in the kitchen spoil the soup, right? The same thing can happen when using several different ECMs, and your quick-turn project becomes anything but quick. You just might spend more time fixing errors with too many hands on the project. Turnkey PCB assembly can help.
Turnkey PCB assembly puts the entire process under one roof. This reduces errors that could fall between the cracks if your PCB moves between contractors. And while this method of quick-turn PCBA sounds great, be sure to look before your leap. Do your research before choosing a manufacturing partner.
Troubleshooting Team
Fast is great but getting it right the first time is invaluable. This is why you want to partner with an electronic contract manufacturer with on-site engineers. On-site engineers are troubleshooting experts who are always ready, willing, and able to spot errors on the fly.
They are already in-house and will always be on hand during your turnkey PCB assembly to uncover issues that could delay your timeline or break your budget. They are the second set of eyes that guarantee your project's success.
Quality Certifications
Quality certifications speak for themselves when it comes to turnkey PCB assembly. If your ECM has them, you can rest assured knowing they have the processes in place to meet your demands. The certifications your ECM holds, such as ISO and AS9100, ensures a streamlined and quality centered manufacturing process.
Vetted Suppliers
You will always want a turnkey PCBA partner that has a pre-existing group of vetted suppliers. This way you know you are getting the best quality parts for your project. A trusted group of suppliers that has been thoroughly vetted means you don't have to worry about counterfeit or sub-standard parts being used in your build. You will also get them fast, so there are no delays in your assembly.

Reverse Engineering
Working with a contractor that offers reverse engineering can be a major benefit to your turnkey PCB assembly project. Your ECM will be able to take your prototype or sample, including components, and completely reverse engineer it to see what makes it work so you can make duplicates or correct issues you might be having with it. Boards can also be re-engineered for solutions to replace obsolete or custom parts.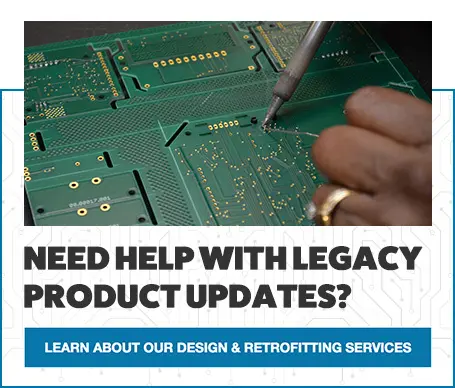 Levison Enterprises offers turnkey solutions that keep your development and manufacturing all under one roof. We have the experienced staff and equipment you need already in place. We will care for your project every step of the way and eliminate problems that can otherwise happen when moving your project between more than one shop. Contact Levison Enterprises today to see how turnkey PCB assembly is the right fit for your next project.