How to Manage Parts Obsolescence in Medical Device Manufacturing
Medical devices are much more complex than even just five years ago. Simply replacing just a part or two is not an option. That being said, reacting to parts obsolescence instead of planning for it is an inadequate process. Planning ahead is a must when it comes to managing parts obsolescence in medical device contract manufacturing. No matter how good your product is, there will come a point when a key component will become unavailable. However, a proactive approach will keep it rolling off the assembly line and into the hands of your customers. Here's how.
Track Availability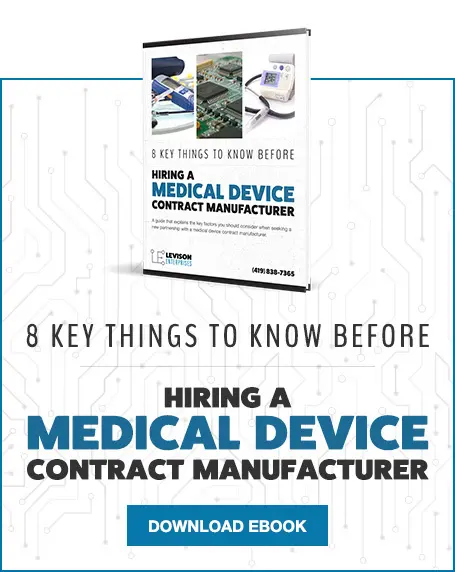 Parts obsolescence is an unavoidable part of medical device contract manufacturing. However, taking time to forecast the risk of a part becoming discontinued and estimating a timeline of when that will happen will prevent a pause in manufacturing. A good manufacturing partner will track the availability of components and end of life announcements for parts. This allows parts to be sourced before they are hard to find and the price goes up. It also allows for engineers to look for a suitable replacement part.
Start Your Quote Now!
Design to Eliminate Potential Problems
Components often become obsolete before a design is even ready for production. This is why planning for parts obsolescence in medical device contract manufacturing should start at the beginning. Keeping the potential of a component becoming unavailable in mind during the design phase can help eliminate potential problems down the road. Steps should be taken to ensure there are multiple sources for all components, as well as determining viable alternatives of the exact part that is no longer available.
On-Site Engineers to Redesign
Quality medical device contract manufacturing companies employ engineers who are experts at anticipating lifecycle changes of electronic components. In-house engineers will monitor parts availability and have a plan in motion before components cannot be procured. A medical device contract manufacturing partner with an on-site engineering department assures you there won't be any surprises ahead.
On-site engineers are also on hand during manufacturing to assist with a redesign in order to accommodate the necessary component replacements. In the case of a successful legacy medical device, engineers can use reverse engineering to recreate the device without losing quality and functionality. It will have the same form and fit, but with updated technology and current components.
Planning ahead can mean a world of difference in mitigating parts obsolescence and making sure products are available for your customers. The right medical device contract manufacturing partner will make this happen.
As an FDA-registered manufacturer, Levison Enterprises knows how important finding the right medical device manufacturing partner can be to the success of your project. We hold AS 9100, and ISO 9001, as well as ISO 13485 certifications.
Levison Enterprises works closely with its clients in order to find engineering solutions and new component parts for your electronic assembly. Our staff of engineers can and will address any of your manufacturing needs. Contact Levison today for a free estimate.