PCBA Optimization for Electronic Manufacturing In 4 Simple Steps
When you outsource assembly of your printed circuit boards, you want the most bang for your buck. You want a high quality product done right, the first time. You want to be efficient, so your PCBs are completed in a timely fashion. And you want your product to go from your drawing board to your electronic manufacturer's assembly line with as little headaches as possible. PCB assembly, or PCBA, done right is a seamless collaboration between you and your contract manufacturer. Steps taken early on can optimize the entire PCBA process.
1. Make Sure Your BOM is Complete and Every Part is Accounted For
Omitting parts on the bill of materials (BOM) is a major mistake that can mess up PCBA and manufacturing. A BOM is a comprehensive list of all the parts and materials required in order for your project to be manufactured. Every bill of materials will need:
• Part numbers
• Part descriptions
• Part manufacturer (if possible)
• Part-specific specifications
• Quantities
Without all of this represented on your bill of materials, your PCB is at risk of being built slowly, incorrectly, or not at all.

2. Make sure your Gerber files are complete and reviewed before prototyping
Gerber files are standard for passing manufacturing information details to your ECM. Incomplete or missing Gerber files tend to be a big problem with PCBA manufacturing. Without accurate Gerber files, there is no outline of how a PCB must be built in order to meet your specifications. Gerber files digitally tell the fabricator how big and where each hole must be drilled, how and where every component needs to be placed, and what tool will be used. Gerber files with errors will throw off the entire PCB design. That can result in faulty circuit boards and send your project back to the beginning.
3. Consider THT vs. SM
The technology used for assembly also factors into PCBA optimization. Components used for Through-Hole Technology (THT) and Surface Mount Technology (SMT) are mounted differently. This means choosing one or the other based on your design could reduce the number of steps and even materials used to manufacture your PCBs. SMT is generally less expensive while THT is extremely reliable. However, if you have a small volume run, Through-Hole might be a better option for your PCBA.
4. Have Your ECM Run a DFM on Your Files Before Production
A Design for Manufacturing (DFM) is the best way to avoid common PCBA problems and make the manufacturing process as smooth as possible. A DFM will provide information about the printed circuit board's layout based on your ECM's equipment capabilities. It will look at how the board will work and how it could potentially break in order to detect and minimize issues that could arise during production. A successful DFM will save time and money, and guarantee PCBA optimization.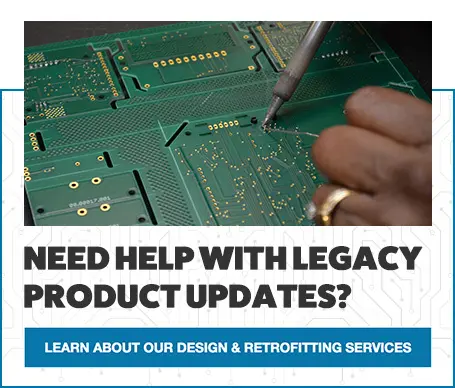 PCBA optimization will lead to greater success for your product and your company. This will be guaranteed by working with the right contract manufacturer. Levison Enterprises wants you to succeed. Let us get you started on the best path with a DFM analysis and continue along the PCBA process from there. Contact Levison today for a quote.