Optimize Your PCB Design With Less
In PCB manufacturing, one of the most common concerns is keeping prices low while still maintaining quality. Where's the line between too cheap and cost-effective? How you answer that question may go a long way into determining the overall success or failure of your next project. So is it possible to streamline your next PCB and still optimize it for overall performance while maintaining quality?
If you just cut corners to cut costs without taking quality into consideration, what do you really end up with? A cheap board that may or may not have performance issues down the line.  Partnering with the right ECM may cost you more than the lowest bid, but when you need a reliable PCB, you want to compare more than cost.
Cheap vs. Economical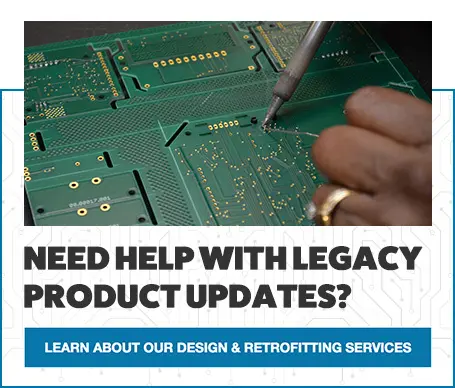 Companies who seek out the lowest-cost option for PCBA will always find it. If you've made this mistake before, you will never make it again. Focusing on price alone can lead to major issues in supply-chain delays, missed deadlines, and errors that could have been detected early with a more experienced and full-service shop.
There are solid ways to streamline your PCB design to save money without cutting quality, but you need an experienced partner. A turnkey ECM who offers design support backed by an engineering team capable of putting your specs through a design for manufacturability analysis will allow you to streamline your design while eliminating errors on the front end.
Cutting corners to save in the design and prototyping stage of your build can likely cost you more in the long run. If errors are found after production begins, you will negate any savings you may have experienced. Production will stop to allow for revisiting the design, and you'll essentially be restarting the project from the beginning. You may lose time, money on boards that don't function as needed, and end up spending just as much or more than if you would have partnered with a capable, experienced ECM from the beginning.

You outsource as an extension of your team, so it's important to partner with an ECM that can deliver to the expectations and high-quality standards of your customers.
Factors that Affect Cost
Of course, there are certain costs that are fixed no matter what. Certain sizes and shapes of boards and the number of layers needed as well as the methods used to build the board all contribute to the end cost.
The services, experience, and levels of support offered by an ECM also play a role.
It's important to look beyond the final bid when considering a PCBA partner. You've put a lot of time and effort into your project. You expect a reliable device with the functionality your end users need. Not all ECMs are created equal, and the best way to streamline your design and save money is by partnering with an experienced turnkey ECM.
Start Your Quote Now!
Bargain PCB manufacturers may not be able to offer the same level of services, and they may need to send parts of your build to a third party manufacturer. The more hands in the project, the more potential you have for things to go wrong. When building a budget for your product, you may be tempted to go with the most inexpensive bid, counting on everything going smoothly. However, when the entire process can be handled in one reliable shop, you will not lose time in manufacturing to a third party shop, errors can be found early and quickly addressed, and the chances of the project ending on time is much greater. We all know time is money, and ultimately a reliable product is the result of a well-executed manufacturing plan. If you're looking for a partnership with an experienced turnkey ECM and you can't afford costly errors in production, contact our team at Levison Enterprises today.