OEMs Talk About Why They Outsource
Outsourcing makes a lot of sense in terms of efficiency, reduced costs, and perhaps most importantly, accessing specialized knowledge, abilities, and processes. While those that produce everything in-house like to hang their hat on it, there are a number of reasons why smart companies have opted to share production with specialized outside companies. In this age of innovation and technology, business moves at a speed never before seen in history. That has led to the proliferation of what some consider a dirty word – outsourcing.
In today's marketplace, almost anything can be outsourced, from research and design to component manufacturing. These tasks can be handled by a trusted partner that offers certain benefits to your project.
Making the Decision to Outsource
Companies who have made the decision to outsource and maintain that plan of action do so for very specific reasons. Though the reasons may vary, they all share the commonality that doing so delivers advantages.
Perhaps the most obvious reason to outsource stems from the fact that new technologies are launching every day. Cutting-edge technology can become obsolete in the blink of an eye. Sometimes the cost of bringing an innovation in-house, when there are other companies out there that specialize in that service, can be prohibitive.
Along with the real money costs, there's going to be a learning curve. Outsourcing, therefore, makes the most sense for many companies when it will save them money and bring experts into the fold who know how to best leverage the technology.

In these instances, it makes more sense to cooperate with another company who has perfected the process rather than to rush and try to bring your own company up to speed. Those resources can be better directed elsewhere, like in perfecting your already established processes and planning new projects.
Of course, if things don't go as planned, outsourcing with another partner also means reducing the risk on your business. There's a lot to be said for preserving your business's assets by having a partner there to tackle things they are proficient in.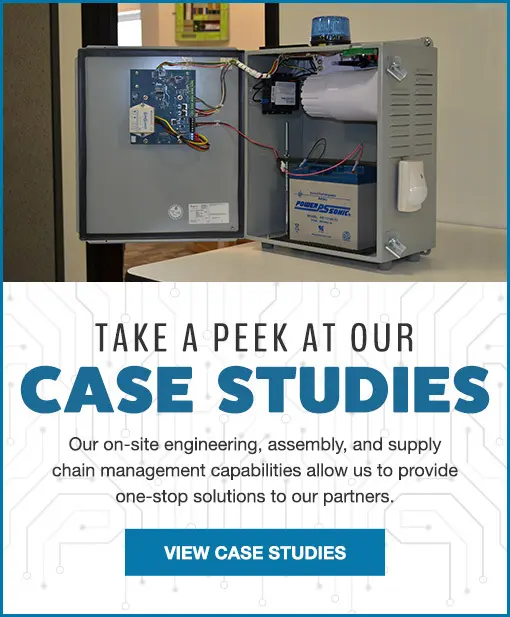 Outsourcing 101
Many times companies put a lot of emphasis on making the decision to outsource, but they fail to continue their due diligence once they've resolved themselves to follow that path forward. Once you've made the choice to outsource, it's important to continue to do your homework. OEMs know this fact all too well.
For instance, will the company you are partnering with on this new endeavor be able to make the capital investment that yours can? Also, what advantages does this company have over others that may provide the same service? Do they have a good reputation in their respective industry, and in yours? Will your communication modes mesh well? Will both your business and theirs be able to scale to demand at the same rate?
Levison Enterprises Brings A Lot to the Table
At Levison Enterprises, you'll find a team of experts dedicated to the craft of manufacturing printed circuit boards. We levy all of the latest technology and manufacturing from your designs, or we'll collaborate with you on a design for your next project.
From prototyping through final packaging and shipping, you can rest easy knowing your components are being produced by one of the leaders in domestic PCB production. Customer service, high quality work, and a dedication to being the best are what you will find with Levison Enterprises. Contact Levison today to learn more about partnering with our team on your next PCB project.
Start Your Quote Now!