Mitigate Parts Obsolescence in Medical Device Manufacturing with a DFM
Patients often rely on electronics to increase their longevity. Their lives depend on medical devices that have long lives of their own. However, parts obsolescence in medical device manufacturing can complicate this. Many electronic components have life cycles which are shorter than that of the medical device in which they are used.
Obsolescence of electronic components is a common problem. Sometimes parts become obsolete before a product is even through production. Often the only chance manufacturers have to battle this is with forecasting and being proactive.
Enter a Design for Manufacturability analysis (DFM.) While product obsolescence is inevitable, it can easily be managed with a DFM.
What is Design for Manufacturability?
A design for manufacturability (DFM) analysis optimizes your design before the manufacturing process proceeds. A DFM performed by your ECM will determine if your design meets the requirements of the manufacturing process. It checks a project's viability by determining whether or not the concept can:
· Be manufactured and compliant?
· Revised to enable the use of the newest and most efficient technology to reduce cost and maximize quality?
· Be validated so the process can be repeated for a high yield?
DFM is a proactive process that allows you to optimize the manufacturing functions, including fabrication, finishing, testing, assembly, and packaging, and to ensure the highest level of quality.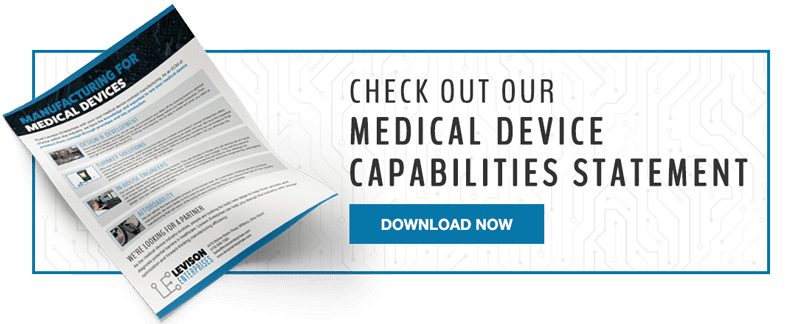 Avoiding the Avoidable
DFM detects design issues that could lead to manufacturing problems. This includes checking for obsolete parts and components in danger of becoming unavailable. Results of the analysis allow you to rework your design to eliminate these potential problems. Correcting issues that will affect manufacturing early on allows you to correct them before it's too late.
The DFM may include a Bill of Materials (BOM) forecast to identify components close to obsolescence so they are not included in the design. Instead, compatible alternative parts can be identified.
Obsolescence Management
An important part of the DFM is ensuring all components for the medical device are able to be sourced. This includes identifying end-of-life precursors for a specific part. Available inventory, the number of sources, and price fluctuations will also be looked at.
If there are any signs a part may be nearing end-of-life and is in danger of obsolescence, a response strategy can be developed. This may include:
· Purchasing extra inventory
· Sourcing alternative parts
· Prototyping alternatives
· Redesign
On the flip side, your DFM should help you avoid this by identifying components that should be available for a long time and including only those in your design.

DFM for the Win
Design for Manufacturability with an efficient obsolescence management strategy is the best long term solution to sustain a product's parts throughout its lifecycle. It can both tackle the effects of component shortages and extend your medical device's lifecycle.
Levison Enterprises takes the challenge of parts obsolescence in medical device manufacturing seriously. We understand your needs and Design for Manufacturing (DFM) analysis is one of our areas of expertise. Levison Enterprises is ISO 13485 certified and registered as an FDA manufacturing partner. Our on-site engineering, assembly, and supply chain management capabilities allow us to provide a one-stop solution to our partners.
Get in touch with us today to learn more about our DFM analysis services and how we can take your product to the next level.
Start Your Quote Now!