Is Turnkey PCB Manufacturing Right for You?
The PCB manufacturing process can be pretty involved. At times, upwards of 11 physical prototypes could be required before moving forward with production. This means the traditional approach to PCB board manufacturing can be pretty slow because it wasn't designed for prototypes and small batch runs. It can also be expensive and prone to errors. Enter turnkey PCB manufacturing.
Turnkey PCB board manufacturing is a newer method of electronic assembly that meets the needs of designers and tech companies.
Turnkey means an electronics contract manufacturer handles all aspects of the PCB manufacturing process for you. Your manufacturing partner will handle as much or as little as you need them to. As a result, you will have a quality product that meets your specifications.
On-Site Engineers
Turnkey PCB board manufacturing puts engineers at each stage of production. Your contractor's engineers will be watching to detect any issues that arise. They will be there to troubleshoot on the fly and fix problems before they snowball. Catching errors early means they are easier and less costly to correct.
Whole Project Under One Roof
With turnkey solutions, the entire PCB manufacturing process is under one roof. This gives your contractor more control over your project. A dedicated team will be working on your PCBs which reduces the risk of error you take when your project is moved back and forth between manufacturers. You also don't need to worry about incompatibility of software or manufacturing equipment. You also have just one company to communicate with. So, no more juggling between various points of contact.
Save Time
Turnkey services can be a real time saver. You don't need to spend time and energy looking for quotes for various stages of the PCB manufacturing process, and you don't need to concern yourself with parts procurement. It is all handled for you. In addition, time is not wasted as your project moves between manufacturers. Plus, it limits the work required of your team and frees them up to optimize the design or begin working on your next great project.
Save Money
Cost reduction is another big advantage of turnkey PCB board manufacturing. This service is generally less expensive than outsourcing to several contractors. You don't need to pay for separate pack-up and shipping between manufacturers. And, your manufacturing partner's engineers will be quite familiar with your product, so they will be able to quickly spot and fix production problems that could be costly if they continue further down the manufacturing process.

Vetted Suppliers
Your turnkey manufacturing partner comes with a great network of proven suppliers. You don't need to worry about locating components and negotiating with suppliers. Plus, the vendors are already vetted so you know you will be getting top quality parts and components at a great price.
Reverse Engineering Service
Sometimes turnkey PCB board manufacturing comes with added value services like reverse engineering. This can be handy when it comes to parts and component obsolescence. Your contract assembler can use reverse engineering to retrofit another component, or perhaps, fabricate a part. They can also step in if you have a legacy product that works well but needs an update.
Prototype Services
Prototyping is an important part of product development. It is also extremely time consuming. Turnkey services can streamline this by combining component sourcing, fabrication, and assembly. You can prototype more efficiently and effectively with a turnkey assembly. As a result, you get your finished product to market more quickly and at an affordable price.
Package and Shipping Right to Customers
Turnkey services don't stop when your finished product rolls off the assembly line. You can take further advantage of your manufacturing partnership by having your completed product packaged and shipped right to your customer. Not only is this convenient, it saves time and gets your product in the hands of your customers faster.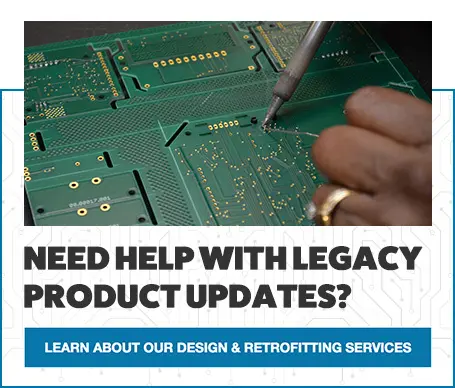 With so many benefits, it's easy to see why turnkey PCB manufacturing is a great choice when looking for a manufacturing partner. If you are ready to take the next step, turn to Levison Enterprises. We have the experience and resources to be your single source turnkey electronic assembly solution. Contact us today to see how we can streamline your next project.