Innovation in Electronic Manufacturing Impacts Competitive Edge
Technology moves quickly, and to keep your competitive edge in developing new components, you need an ECM who understands the importance of innovation and continuous improvement. Choosing an ECM who lives on the cutting edge of training, certification, and state-of-the-art equipment is a good choice. When your ECM partner is fully invested in their business, you know they will be all in to help make your project a success.
Risks of Outdated Machinery
Technology is simply moving too quickly for outdated machinery to be acceptable in PCB manufacturing. While outdated machines may still be functional, it is unlikely that they will be able to keep up with the innovations in technology that will give your product the competitive edge. While completely replacing the entire shop isn't practical, looking for an ECM that is invested in keeping up with current trends will reduce the likelihood that the shop will not be able to handle your current and future projects.
Investing in New Technology to Keep Your Product Competitive
How can you build cutting edge industry leading products without new technology? If you want to stay competitive in the current market, you can't be a late adopter of technology. An innovative shop will always be up-to-date on the current trends on technology and will invest appropriately. A practice of continuous improvement, not only for the technicians, but for the technology itself, is something that all OEMs should be looking for in a partner.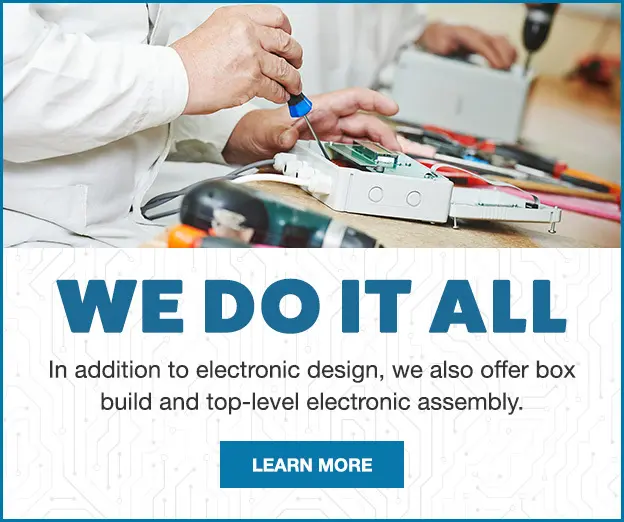 Skilled Workforce
If you invest in state-of-the-art equipment and the most up-to-date technology, but don't have the workforce trained to handle it, you've just wasted money. When you upgrade your equipment and technology, you must also be investing in your workforce. The entire workforce should be trained and certified as a practice of continuous improvement.
Finding the Right ECM
When you look for an ECM partner, you want an ECM who is invested in your success by becoming an extension of the team that drives the product forward. Engineers and experts in PCB manufacturing know what you don't. What you don't want is an ECM who will simply build your ideas with the specs you provided. Yes, on the surface, they are doing what you've contracted them to do, but when you find the right ECM, they will provide innovative thoughts to your plan.
The best ECM partner is a turnkey shop with decades of experience, the right certifications, multi-industry knowledge, and state-of-the-art equipment with experts who know how to make that equipment work for them. The best ECM is one who is invested in your business, because you know that they will go all in to make your project a success.
Finding the right ECM can be a challenge. Not every ECM is created equal. There are shops that will outsource pieces of your project, allowing the potential for missed steps and lost focus. There are shops who are still using technology that is now decades old. There are shops who don't provide all the services to make your project great. When you look for an ECM, look at what sets them apart, and find a shop who is invested in continuous improvement.
Staying ahead of technology and investing in our workforce is something that is just part of how we do business. We understand the impact an ECM can have on a product, and our reputation for impeccable customer service is just a small part of our overall goal of making every product we build as successful and innovative as possible. If you're looking for a domestic turnkey ECM partner on the cutting edge of technology complete with design support and fulfillment services, contact Levison Enterprises for a quote today.
Start Your Quote Now!