How to Ensure Accurate Quotes From Your Electronic Contract Manufacturer
It's standard practice to obtain a quote when outsourcing your custom manufacturing project to an electronic contract manufacturer. It's in the OEM and manufacturer's best interest to be as accurate from the beginning as possible, but getting a quote that is precise and complete requires more than simply asking an ECM how much they charge.
If the quote is too high, the manufacturer risks turning the OEM away. A low quote may entice the OEM to hire them, but if there are hidden costs, the newly formed partnership can quickly unravel.
Accuracy is only achieved when an ECM has enough details to factor everything into the cost. Here are some ways to ensure you will receive an accurate quote from an ECM:
Bill of Materials
One of the first items your ECM will ask for is the bill of materials or BOM. A BOM is a comprehensive list of:
Raw materials
Components
Other critical information for production manufacturing
The purpose of a BOM is to identify an approved list of electronic contract manufacturers and do a PCB quote comparison of materials and components. Provide your BOM in Microsoft Excel spreadsheet format and allow alternates for common capacitors and resistors. Before sharing it with an ECM, make sure it can't be edited to prevent unauthorized charges.
Consider making your BOM into a reusable template. Templates provide uniformity and prevent you from forgetting pertinent information.
In addition to a BOM, provide Gerber files and PCB fabrication drawings. Fabrication drawings should include:
Board dimensions
Thickness
Layer number
Part number
Recent revisions
If the project requires Non-Recurring Engineering, provide the pricing information of the NRE, along with as many details as possible.
PCB Testing
Contract manufacturing electronic assembly should include a variety of PCB testing options. Indicate which tests you prefer your ECM to perform on your asse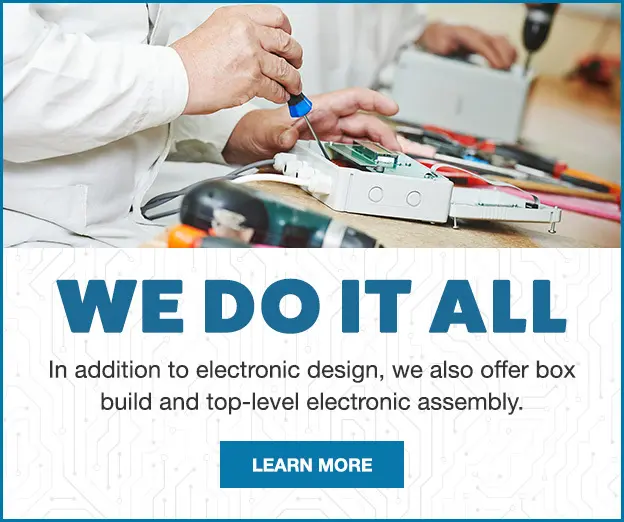 mbly, in addition to any unique or specific requirements such as:
Conformal coating
Lot tracking
RoHS
ITAR
EAR
Inspection Requirements
Along with testing, you'll want to include any inspection requirements your assembly has. Many ECM suppliers offer x-ray, automated optical inspection (AOI), and flying probe tests. Most assemblies need to be manufactured to certain standards, whether industry specific or IPC regulated. Don't forget to inform your ECM which standards your assemblies need to meet as soon as possible.
Quantities and Release Sizes
Finally, include details on quantities and release sizes. This includes:
Order quantity
Quantity of product you expect to purchase in the next 12 months or estimated annual usage
First delivery date
If you require quick-turn prototypes, be sure to include that too.
Additional Information Required
If you are unsure whether you need to include anything else, reach out to your ECM to discuss. Partnering with an ECM in the United States streamlines communication and increases speed of service. Double-checking if you're unsure is always preferred over risking holding up the process later due to missing information after you send the BOM. Some ECMs include a checklist of materials they need to deliver an RFQ, which is always advisable to keep even after the project has ended.
No two ECMs are the same and might expect different things from you. The best practice is preparing your documents before you decide to gather quotes for your assembly. This ensures you can adjust your information based on what your ECM requests.
Obtaining accurate quotes from the start allows you to compare these quotes more effectively, helping you save you time and money. Our reputation speaks for itself, and with decades of successful projects under our belt we're confident we can make a positive impact on your next build. Contact Levison Enterprises today for a quote!
Start Your Quote Now!