Getting the Most Out of Box Build Assembly
It is common for electronic manufacturers to partner with multiple ECMs for a project. One may handle design, another for the printed circuit, and yet another ECM for the final assembly. However, sometimes it makes sense to keep your product all in one place from perfecting your design all the way through to a product being placed in the hands of a consumer. In some cases, a box build assembly can be the perfect solution for a company up against a deadline. A box build could increase quality, reliability, performance, productivity, and manufacturability by keeping a few key features in mind.
What is a Box Build Assembly?
Box Build Assembly is a complete systems integration. Your PCB is built and then placed in its final enclosure-complete with cables, din rail, back plane assembly, cabinet housing, and everything it needs to make it run.
Box Build Assembly services typically include:
· Design and Engineering
· Multi-Facet Assemblies (System Level, Product, Sub-level Product)
· Software and Product Configuration
· Product Assembly
· Full System Testing
The box build process itself is specific to each project and can vary as much as the design calls for.
Advantages of Box Build Assembly
Box Build Assembly brings many advantages with it. Partnering with a single source ECM eliminates a level of miscommunication you risk when you need to contact several vendors about changes. It also reduces shipping timelines, streamlines your assembly process, and saves money while maintaining high-quality control by sticking with just one assembly partner.

Keep This in Mind for Your Box Build
There are some basics you need to keep in mind to guarantee the success of your box build assembly.
Dimensions
Your ECM will need to know the dimensions of your finished product, and what it should look like. You'll want to supply design drawings with tolerance and clearances clearly labeled. They will also need to know the size and weight of the finished unit in advanced for
consideration during the build process, along with storage and shipping after production is complete.
BOM
Your ECM will need a detailed Bill of Materials (BOM) that lists all of the components and materials needed for the build. The more details you include, the better. It should also clearly state where the materials will come from, what you will provide, and what is to come from your ECM.
Prototype
Partnering with an ECM that has in-house prototyping will be a big advantage. It can provide key information for design and function testing. This can be done on the spot to determine if changes need to be made before assembly begins.
Testing
Make sure your ECM knows any specific tests that need to be performed through assembly and on the final product. Is a visual inspection enough? Or are there functional thresholds that need to be met? Your assembler needs to know what electrical and functional testing needs to be completed.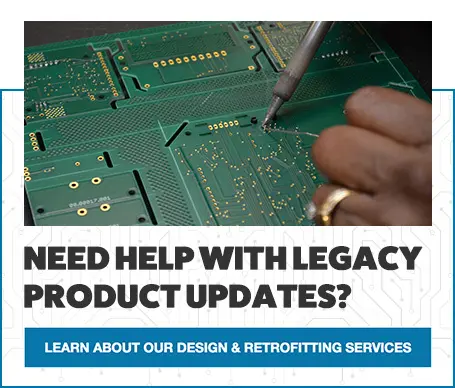 Discussing details with your ECM and providing as much information as possible during the planning phase can result in a faster, higher quality, and safer product. Look for a Box Build Assembly Partner like Levison Enterprises. Levison's expert team can deliver the box build assemblies you need. Whether it's simple or complex, large or smaller quantities, we can fully manufacture a completely integrated product when you need it. Contact Levison today for a quote on your next box build project.