Electronics Troubleshooting Hacks With On-Site Engineers
In the world of Murphy's Law, if it can go wrong, it will. If your mechanical assembly needs an electronic assembly inside, you really want an electronic contract manufacturer with engineering on staff to help with your electronics troubleshooting. On-site engineering means someone is ready to tackle your PCB repair challenge at a moment's notice. But, it goes beyond that. When your ECM has engineers standing by, there will be solutions to issues you didn't even realize could pose a problem.
Design and Redesign
Some companies handle the bulk of their design. Others depend on someone else. Either way, working with an ECM who has on-site engineers will bolster your design and increase your chances of success. They will be able to look at your design and see if any redesigns are necessary.
On-site engineers will also make sure it's possible to convert your product. Perhaps there are features you'd like to add to make it easier to sell or market your product. Or, maybe there are SMT versions of components that match the form and function of the through-hole components. Staff engineers will be able to offer PCB repair ideas to make that happen while improving your idea and streamlining the production process.
Assembly and Component Challenges
Parts obsolescence is a big issue in the electronics industry. It's a challenge to keep up with parts availability and compatibility. A part you need for assembly can be there one day and then gone the next. An ECM with engineers on staff will make sure your design is using parts that have a good lifespan outlook. This means you don't need to worry about redesigns as your product begins to roll off the assembly line due to obsolete or end-of-life components. The engineering team can also step in and handle retrofits and reverse engineering, when needed, in order to resolve component issues.
An added bonus is having an ECM that does complete electronic and cable assembly in house. Keeping your assembly with an all-in-one manufacturer can reduce your turn around time and keep your build on schedule and on budget.
Testing
With engineering in house, your ECM can constantly test and retest your prototype until it works just the way you need it to. Testing gives you the ultimate peace of mind that your product will work properly in real-life applications. It is also another opportunity to look at the electronic design to see if there are any switches that can be made for parts obsolescence or shortages. It also ensures your assembly is completely ready for production.

Once in production, having a relationship with an ECM who has on-site engineers can help your product even more. They will be on hand to troubleshoot any issues or challenges as they happen. There is no need to send your project back and forth between designers and manufacturers. With a turnkey ECM it's all in one place.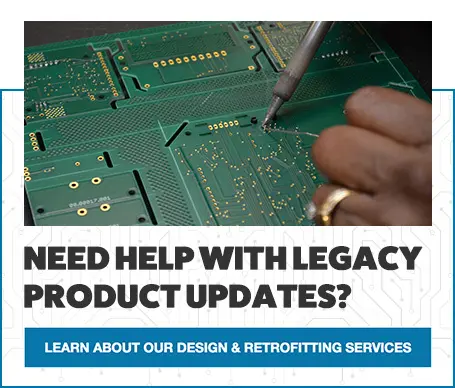 Now that you know some of the PCB repair solutions available with on-site engineering, it's time to find a manufacturing partner with engineers on staff. Look no further than Levison Enterprises. Our engineers bring an expert eye to your project in order to improve your idea and streamline your production process. Contact us today to talk about how we can help you with your next project.