Electronic Manufacturing Services for the Food Industry
Quality and safety are of the utmost importance to the food manufacturing industry. Failure of process standards for contamination control could result in sickness for hundreds or thousands of people or even lead to someone's death. Needless to say, there are strict standards in place. And you should expect the same when it comes to electronics manufacturing services.
Electronics manufacturing services (EMS) refers to the design, testing, and manufacturing of electronic components and assemblies for equipment manufacturers. This includes the food safety industry. You must be able to depend on your food quality test and measurement machines. This means you must trust the PCBs and other materials that go into them. You need to be able to depend on the company you partner with to design and build them, too.
Here are a few things you should look for in an electronics manufacturing services partner for the food industry:
Relationship
You want a partner, not a one and done. The company you contract with for electronics manufacturing services must be one you can rely on. They are an extension of your team. As your manufacturing partner, they can help you streamline the design of your product. From prototype to full assembly, your project is overseen by project managers who get to know your project well. They will identify, troubleshoot, and streamline any issues to make your design better by improving its function.
You should always feel your electronics contract manufacturer (ECM) puts you and your project first. That means answering questions and concerns in a timely manner, as well as keeping you updated every step along the way. You need to be confident your ECM is dedicated to your project and will not push you aside when something else comes along. You are a team, and you are in this for the long-haul – together.
Flexibility
When considering who to partner with, determine how flexible they are in terms of equipment and services offered. Your ECM's flexibility could bolster your product's design and production. The more they offer, the more helpful they can be in product development. Rapid prototyping can give a boost to your project so you can continue developing even more new and innovative products. By offering turnkey services, you know they can handle all phases of your project. In-house engineers can work quickly to troubleshoot and make improvements to your product. Overall, an ECM with flexible electronics manufacturing services allows your company to accomplish more. This will improve your customer service and save you money in the long run.

Quality
Quality certifications should be a non-negotiable requirement when it comes to electronics manufacturing services. They exist to ensure your ECM meets rigorous quality standards according to the industry. Having the ISO 9001, and the more stringent AS9100 certification shows a manufacturer has implemented and maintained an effective and efficient quality management system, and Levison Enterprises has earned both. Obtaining quality certifications shows your manufacturing partner is continually working to improve themselves and their systems. Having quality certifications assures your project is held to the highest standards, even if it doesn't need it.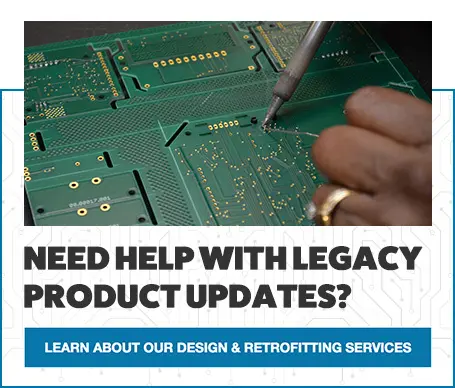 Choosing the right partner for electronics manufacturing services can make your entire project run more smoothly, save you time and money, and guarantee success. Levison Enterprises prides itself on customer satisfaction. We are an ISO 9001 certified company with the equipment and capability to make your food safety needs a reality. Contact us today for an estimate on your next project.