Benefits of Outsourcing Your Electronic Medical Device Manufacturing
The global medical device industry is at somewhat of a crossroads. Technological innovation, advancements in treatment, and an aging population have been driving the $300 billion industry over the last decade. Struggling to keep costs down while pushing research and development forward have led many companies to outsourcing their medical device manufacturing.
When you look at the advantages outsourcing holds for electronic medical device manufacturers, it's almost a no-brainer to turn that part of the process over to an experienced and qualified ECM. Of course bottom-line savings are a big part of it, but there are other ancillary advantages as well.
Cost Savings
The medical device outsourcing industry is growing at a phenomenal rate every year. Where there's smoke, there's fire. The dramatic increase over the next decade is indicative of one thing – outsourcing works for medical device manufacturers.
The chief reason for the dramatic upswing is simple – cost savings. Of those who currently outsource, a KPMG survey found that 94 percent of companies do it because of the money they save, not to mention the expertise they gain from a reliable and capable ECM partnership.

The cost savings may not be clear up front, but when considering what you gain from outsourcing to a turnkey, certified ISO 13485 shop like Levison Enterprises, the value is clear. Keeping your manufacturing in the U.S. has advantages including on-shore communication, supply chain management, and IP protection. Having one contact person for the entire build is another huge advantage, and finding a shop with design capabilities keeps everything from idea to shipment of final product all under one roof. Working with a turnkey shop means your timeline from design to a market-ready product is short, and in this industry, time is money.
Better Resources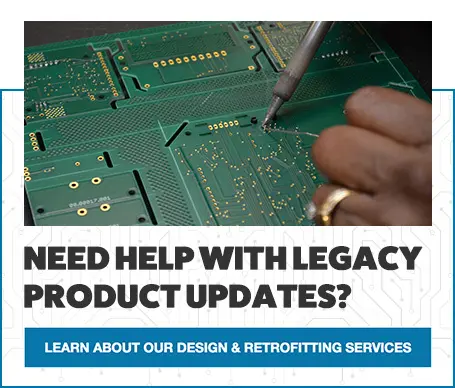 Staying ahead of the curve in medical device manufacturing means living on the edge of development. That can mean a huge investment for a company trying to do everything in-house. Many medical device manufacturers outsource simply because it can be too costly and their resources are inefficient to try to stay ahead in all aspects.
For this reason, many medical device manufacturers choose to outsource because it's more efficient. There's no reason to try to keep PCB manufacturing in-house when there is another company that is specialized in their manufacture. Outsourcing the production of PCBs as a small piece of a larger project means you don't have to have a state-of-the-art PCB production line complete with a team of engineers and tools. Handing that off to a partner you trust enables you to concentrate on the big picture.
Eyes on the Prize
With your smaller components handed off to another company that is more than capable of producing what you need, you are then free to concentrate on other details. For instance, if the production of components is outsourced to another firm, it frees you up to dwell on the bigger details, such as marketing or strengthening customer relations.
Start Your Quote Now!
Without the constraints of dealing with the smallest details, you are free to concentrate on overall quality, product testing, and bringing the finished product to market. Every company will outsource differently, what matters is finding reliable partners you can trust. Cost savings and resource efficiency go out the window when you partner with the wrong company. Do your research, and look inward at what your team already does well. The best outsource relationships fill gaps and strengthen an already successful process, and we are here to help. Partnering with a certified ISO 13485 company like Levison Enterprises will give you the resources and experience you need to build a better product. Contact us today for a quote on your next build.