Avoid Common PCB Assembly Problems with a Proactive ECM
There are many things that can go wrong in PCB manufacturing and assembly. Many of the common problems your project may face can be minimized, or even eliminated, with the right ECM partner. A high-quality partner means high-quality results. When looking for an ECM partner, look for a domestic, turnkey ECM with industry knowledge, credentials, and experience. Simply by following their own protocols and in-house standards, these ECM partners can reduce the risk of many issues you could face with a less qualified and inexperienced electronic contract manufacturer.
A Proactive ECM Will Have Vetted Suppliers
A common problem in PCB assembly has to do with materials and components. When your design is completed without considering parts availability, you risk high prices, low stock, or counterfeit components. All of these can derail your project. A proactive ECM will not only have vetted suppliers they can trust for counterfeit parts mitigation, but they will have a well-developed network of suppliers to work through supply chain difficulties. In a turnkey facility, the engineers on-site can perform a DFM analysis and work to create a design that uses parts that are readily available and affordable, while still maintaining the quality you need.
A Proactive ECM Will Have the Right Capabilities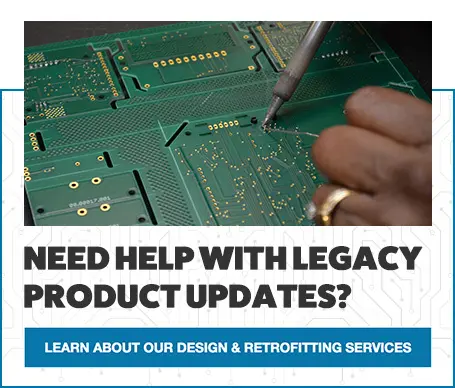 If your ECM doesn't have the right tools for the job, your PCB assembly will suffer. Look for an ECM partner with multi-industry knowledge and experience. The ECM partner you choose should have a plan in place for continuous improvement that grows with technology, ensuring that you have the right people with the right certifications working on the right equipment. When your ECM invests in their own growth, they are ultimately investing in the success of their clients.
A Proactive ECM Will Have On-Site Engineers Throughout the Process
On-site engineers are crucial to the success of your project. These engineers can both optimize and streamline your design to save you time and money. Engineers can make modifications and adjustments to your design as it moves through the stages leading up to a full-scale production run. All of your PCB components should be designed with manufacturing in mind, and on-site engineers are the way to make that happen. During the testing and prototyping stages, engineers can quickly identify any potential issues and make the proper adjustments. If these issues are not identified before a full-scale manufacturing run, the fix can often be both time-consuming and costly. Having the engineers there to avoid problems in production will save you time and money, and also keep your project timelines from being delayed.

A Domestic ECM is More Important than You Think
While outsourcing overseas may be tempting, it's important to remember the benefits of choosing a domestic partner for your project. Choosing a domestic ECM eliminates potential errors in communication and can avoid delivery delays due to problems with the build. When you choose a domestic ECM, you will know that your IP is protected, which is a risk you may take with an overseas partnership.
Start Your Quote Now!
The value of choosing the right ECM cannot be understated. From design services throughout the process until delivery. Supply chain, testing, design, and prototyping can all be handled well before a large-scale production run, and when you are set up for success, your project will be ready for delivery and ready for market that much faster. If you're looking for a domestic turnkey electronic contract manufacturer for your next project, consider Levison Enterprises. Contact us for a quote.