Electronic Manufacturer's Alphabet Soup: OEM, CEM, EMS, ECM, CM, & ODM
In the manufacturing world, electronic manufacturers use many different acronyms. Depending on your project and specialty, you might need a pocket dictionary to keep track of all the abbreviations you'll hear.
At Levison Enterprises, we call ourselves an ECM or, electronic contract manufacturer. But we see plenty of others and figured it was time to get them all organized in once place – for our own benefit, if not for yours.
Electronic Contract Manufacturer (ECM) or Contract Electronics Manufacturers (CEM)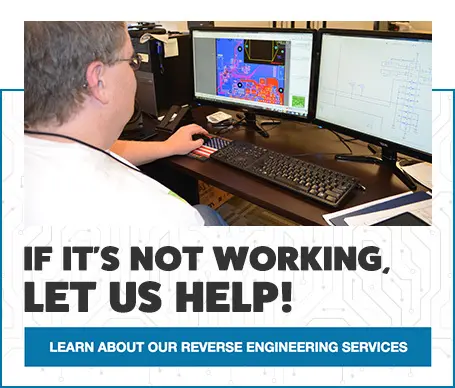 An ECM or CEM is a company that makes electronic parts under contract for other companies. An ECM could produce single parts or whole assemblies and for a range of industries like defense, aerospace, food testing, and medical. Though the parts are manufactured by the ECM, the OEM usually puts its name on the part and sells to its customers.
Original Equipment Manufacturer (OEM) –  An OEM typically focuses on product development and innovation. They design and produce parts that may be marketed or re-sold by another manufacturer, while the OEM retains the rights to the parts. Some OEMs outsource manufacturing of the parts, making the M a little ambiguous in some cases.
Electronics Manufacturing Service (EMS) – Very similar to an ECM, an EMS refers to a company that designs, manufactures, tests, ships, and repairs electronic parts or assemblies for OEMs. Additionally, an EMS provider may also offer product development, software design assistance, supply chain management, and other value-added services.
Contract Manufacturer (CM) – Contract manufacturing is a form of outsourcing where the CM acts as the hiring company's factory. The CM quotes the cost of the manufacturing based on the processes, labor, and materials that will be needed for them to produce the hiring company's design. CM is common in many industries including aerospace, defense, medical, food testing, and automotive.
Original Design Manufacturer (ODM) – An ODM is similar to an ECM but in this model, the ODM retains the intellectual property for the product. ODMs typically offer specialized and specific product types where they actively patent those products.
When it comes to manufacturing your part or assembly, obviously you have choices. You've got a whole alphabet of them right here!
Levison Enterprises is proud to be an ECM because we believe that is what's best for our customers. We know that you're looking for quality, efficiency, and low-cost options, all of which you'll find by taking a closer look at an ECM like Levison Enterprises.
Efficiency
We believe a manufacturing partner should add efficiency to your project. Once you've thoroughly planned your design, our team of in-house engineers will add their expert perspectives to your work. They are skilled in spotting ways to reduce the number of parts you use, potentially reducing your cost in materials and labor.
The Levison Enterprises team will also optimize and streamline your process using state-of-the-art equipment designed for higher production projects. Your project gains the benefit of this efficiency, improving your timeline and quality.

Quality
We are fanatic about quality and have the certifications and training to back it up. From our own builds to spotting counterfeit parts, we stand firm on quality.
We are committed to building quality parts and network with authenticated parts sources. This means you can rely on Levison Enterprises and our supply chain to locate quality parts, often at a lower cost to you.
Low-Cost
The efficiency and quality added to your project help drive your costs down. But there are even more ways that an ECM like Levison Enterprises helps your bottom line.
Our job as your ECM is to make sure your product makes it to market in the projected timeline. With that off your plate, you can focus on other profit-generating tasks.
While your ECM is producing a quality product to your exact specifications, you'll have more time to build relationships with your prospects and customers.
By adding efficiencies to your product and ensuring it gets to market faster, you gain happy customers and a boost to your company's brand.
When it comes to keeping your customers happy, you can also look to your ECM for warranty repairs and replacements. An ECM like Levison Enterprises can identify and resolve any issues quickly and accurately. Contact us today to talk about your next project!
Email Sales
As you look for ways to make your quality products more efficiently, consider these advantages of partnering an electronic contract manufacturer:
Optimized production and processes.
Quality assurance.
Problem identification and solutions.
Reduced time and costs.
Increased time and value to your customers.
At Levison Enterprises, we partner with your small to medium-size business so you can concentrate on expanding your business to remain ahead in your competitive business industry.