Advantages of a Robotic PCB Assembly Process
Robotic printed circuit board (PCB) assembly has not been implemented in all factories yet, but it's becoming more commonplace among companies who want to remain competitive.
The advantages of robotic PCB assembly processes are helping diminish early skepticism towards adopting automated solutions. The results are hard to ignore, like significant cost savings, improved quality, productivity gains, and more. If you're wondering if a robotic PCB assembly process is right for you, here are some additional advantages to consider:
Easy Traceability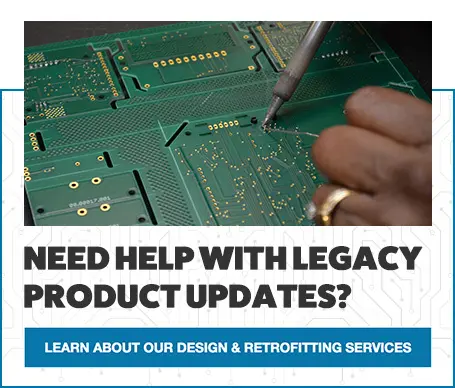 One advantage of a robotic PCB assembly process is easy traceability through laser marking. A fully automated laser marking machine leaves a unique serial number on each board to make tracing easy. This robotic setup is better than traditional silk screen printing technology in numerous ways, including high processing accuracy, high abrasion resistance, high speed operation, and non-destructive marking.
The automated robotic process lowers cost of labeling and saves time thanks to built-in marking templates, real-time monitoring, easy automated barcode readability, and auto-alignment during batch labeling.
Highly Accurate
Manual PCB assembly is an intricate process that involves applying solder paste onto pins with a syringe. Not only are mistakes common, but it's time consuming to complete soldering components for bulk orders. Instead, top manufacturers can add an automatic solder paste printer for a larger stencil or PCB. This fully automatic setup collects the board from the loader, prints solder paste onto the pad at programmable speeds, and then transfers them to the next stage of the process cycle without the need for manual intervention.
Robotic PCB assembly uses a stencil or jet printing to achieve an even application of solder paste that takes just 15 to 45 seconds to complete per board.
Consistent Quality
An automated machine is designed and programmed to perform the same tasks repeatedly, unlike humans. The accuracy and quality of robotic PCBA is more consistent than hand-assembly. When you partner with an ECM service, you can expect consistent quality across the board.
Reduced Defects and Errors
The process of PCB assembly is a complicated and delicate task. PCB assembly requires extreme attention to detail. As components continue to decrease in size, each part must be soldered correctly to avoid errors. Automated machines are designed for repetitive, delicate tasks, greatly reducing the risk of a mistake occurring compared to an employee. Automated machines can complete tasks faster while still maintaining accuracy, making robotics an obvious choice in situations where exact accuracy is needed and the acceptable margin for error is very low.

Fast Inspections
Business leaders often become interested in robotic PCB assembly after setting goals aimed at targeting inefficient processes. Not only can the inspection process take longer for humans to complete, but they aren't as accurate in terms of reliability and objectivity as automated machines are.
Automated optical inspection, or AOI, quickly scans the PCB assembly for accuracy. Reliable quality control is associated with many benefits, including:
Lower Cost-the faster a defective part is discovered the cheaper it is to repair it.
Customer Trust-build long-lasting relationships with customers by eliminating defective components from delivered batches.
Improving Production-by verifying the errors that occur, you can improve the assembly process therefore getting more accurately assembled boards in the future, which translates into greater financial results.
How Can Robotic PCB Assembly Help You?
Robotic technology is becoming more advanced all the time, and is proving to be an asset to productivity and the ROI of electronic manufacturing. As a leader in the PCB assembly industry, Levison Enterprises combines the latest technology with the highest level of quality customer service and care. Contact us today for a quote on your next project.