Find A Medical Device Manufacturer For Your Medical Device
You're a chemical engineering or mechanical engineering firm and are tasked with creating the next big medical device. You're already working on the design and interface, but there are electronics inside your design. Maybe you dabble. Maybe you know a guy. Maybe you took a few classes in school. But is that the knowledge you can trust to develop what could become the next big medical device breakthrough? You need a medical device manufacturer to help move your idea from concept to prototype to FDA approval. Adding a partner certified in compliance standards like ISO 13485 to handle the medical electronics for your device minimizes risks, reduces time and budget obstacles, and maximizes the chances of a successful FDA approval. However, there are some things you need to keep in mind when finding the right firm to trust with your project.
1. Communication
You need to make sure the medical electronics in your device are safe and effective. This doesn't just take expertise and a focus on quality. It requires constant communication. You know your device better than anyone. This means the electronics engineers you work with must work closely with you to design and select the proper components in order to make your medical device more efficient and reliable. Look for a partner that is willing to talk to you in person and on the phone instead of through an endless string of emails.
2. Prototyping
Prototyping is an extremely important step in product development. It allows a second set of eyes to thoroughly review your design, as well as the electronics. Electrical engineers, software developers, and system specialists experienced in medical electronics can help drive your design process. Testing the prototype allows your design to be adapted for efficiency and cost savings.
3. In-House Engineering and Testing
Your CM should have the ability to test. It is a real advantage if testing is done in-house where engineers can respond right away. They can tweak things on the spot and re-test until everything is just right for your medical device. The company you partner with should be able to find a way to make it work and adapt it to your design. Your device must be able to stand on its own.
4. Manufacturing In-House
A medical electronics partner with in-house manufacturing can streamline the production process. Look for a CM that can manufacture and assemble your electronics, PCBs, and cables under one roof. This will save valuable time and get your medical device to market faster.

5. Non-Competes
Trust is the cornerstone of a successful business relationship. Make sure you partner with a company you can trust with your proprietary information. You should not have to worry about your client or design being stolen. Look for a partner that offers non-disclosure and non-compete agreements.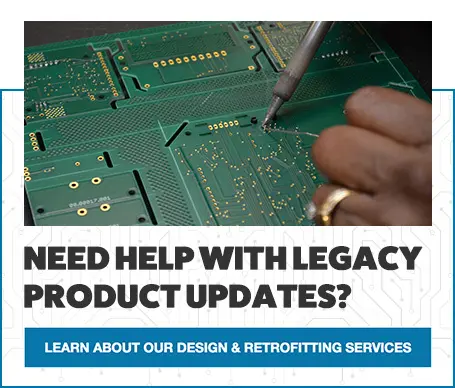 When you partner with Levison Enterprises, your project is in good hands. We honor non-disclosure and non-compete agreements, and are fully invested in the success of both your project and partnership with us. We can add value to your medical electronics project at any phase; from engineering to testing and production to much more. Let Levison's electrical engineering experts cement your design as you move it forward to become the best product on the market. Contact us today.