4 Tips to Save You Money On Your Electronic Assembly
Advances in technology are driving up the demand for more efficient and accurate test and measurement capabilities. Some test and measurement suppliers need help keeping up. That's why they are outsourcing to sophisticated electronic assembly and manufacturing partners. Working with a contract manufacturer for electronics manufacturing services comes with an added bonus. It can save you money. Here is how:
Design for Manufacturability
A design for manufacturability analysis (DFM) is a straightforward approach to saving you money on your electronic assembly. A DFM performed by your electronics manufacturing services partner will determine if your design meets the requirements of the manufacturing process to actually produce a working PCB. If issues are identified, your project can be re-designed and/or re-engineered immediately. It is more expensive do so in later stages of the development cycle, and it can slow down the manufacturing process. A DFM easily detects and avoids manufacturing problems and saves you time and money as a result.
Take Advantage of Vetted Suppliers
Your electronics manufacturing services partner will, no doubt, have a great list of vetted suppliers it works with. This is a big advantage to you. It reduces the risk of counterfeit and/or poor-quality parts being used in your PCBs. In addition, your ECM will have access to the best negotiated price for parts and components needed for your electronic assembly. As a result, those savings will be passed on to you.
On-site Engineers Troubleshoot Along the Entire Process
Working with an electronics manufacturing services contractor with engineers on-site is a big advantage. It lets you know someone is always watching what is happening with your electronic assembly. They'll be making sure nothing will compromise its performance. This is extremely important when it comes to the test and measurement industry where accuracy and quality will make or break a product. If an issue arises, on-site engineers will respond and correct it immediately. They may also identify areas that need improved or could be streamlined.

Reverse Engineering for Parts Obsolescence
Parts obsolescence is a real issue in the tech industry that can easily spiral out of control and end up busting budgets and timelines. Your ECM will avoid this with reverse engineering. By stripping down your design, engineers can find a substitute component that will fit your needs or fabricate one. This will save you the time and money it takes to send your design back to the drawing board because of a part that is either discontinued or hard to find.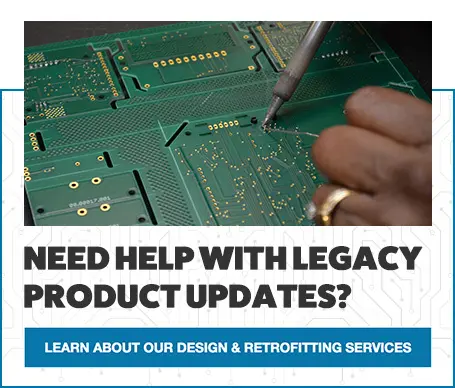 Working with a quality electronics manufacturing services company, like Levison Enterprises, means a world of difference to your product and your budget. We want to see you succeed. We are committed to finding a way to complete your electronic assembly at a great price without compromising quality. Contact Levison Enterprises today to see how we can put our services to work for your test and measurement project.