Reverse Engineering & Troubleshooting Electronic Products
Bring Legacy Products into the Modern Market with Retrofits and Reverse Engineering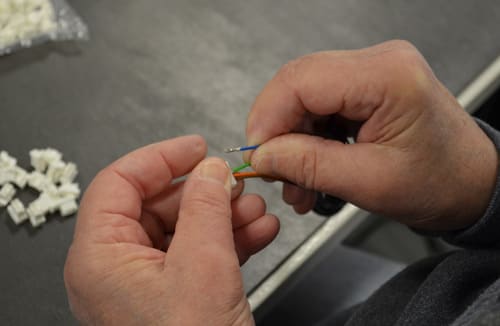 Levison Enterprises understands the high demands of today's electronic products market.
Although technology has evolved at an unprecedented rate in recent years, older technologies still hold many critical places in countless industrial applications.
As technology continues to advance at a rapid pace, the best electronic manufacturers are constantly evolving to introduce new technologies and solutions for their customers and clients. It also means that parts are becoming obsolete quicker than ever before.
Robust Retrofitting and Reverse Engineering Services
Parts and component obsolescence is one of the biggest challenges facing manufacturers. Widely used parts can't be manufactured fast enough or are gobbled up by large corporations with deep pockets. It's important for designers and manufacturers to be proactive in sourcing and seeking out alternative parts for those that can't be purchased due to component obsolescence.

Completely replacing parts which have become "obsolete" as a result of newer parts that have been introduced into the market can sometimes be not very cost-effective. Fortunately, here at Levison Enterprises, we offer a robust range of retrofitting and reverse engineering services that will allow you to adapt older technologies to newer specifications.
We can:
Help bring older technology up to date with modern functionality requirements.
Make an older product meet newer performance standards.
Streamline a product design into a more contemporary configuration.
Our ability to retrofit and reverse engineer older technologies will prevent your electronic products from becoming outdated and obsolete.
Why Bother with Old Tech?
It's an age-old adage, but it's one that still resonates, especially in today's electronic market.
Despite a wider selection of products from more vendors than ever before, many tried and tested older products still have places in modern applications.
These legacy systems, components, and products sometimes just require a little bit of attention to keep them functional. This can be a great option for product manufacturers who want to keep their existing product lines viable longer.
In other cases, reverse engineering and retrofitting processes can bring an old design up to speed with modern counterparts, breathing new life into a formerly successful product.
Time To Upgrade
Levison Enterprises can upgrade legacy components and systems, replace old or outdated parts, or downsize existing designs to save money on raw materials and assembly costs.
Fortunately, legacy systems, components, and products can still retain their original functionality despite challenges such as parts obsolescence or component shortages. Keeping your existing product lines viable through reverse engineering and or retrofitting electronic parts for as long as possible will help you reduce the cost of replacing them altogether and prevent your assembly from being delayed as a result of a component shortage.
The process of reverse engineering and retrofitting can help to bring an old design that might be outdated by newer technology up to speed with modern counterparts. At Levison Enterprises, we provide electrical engineering services using retrofitting and reverse engineering techniques to do the following:
Upgrade your legacy components and systems.
Replace older or outdated parts due to parts obsolescence and find solutions for your current parts with our design and engineering staff.
Downsize existing designs to save money on raw materials as well as assembly costs.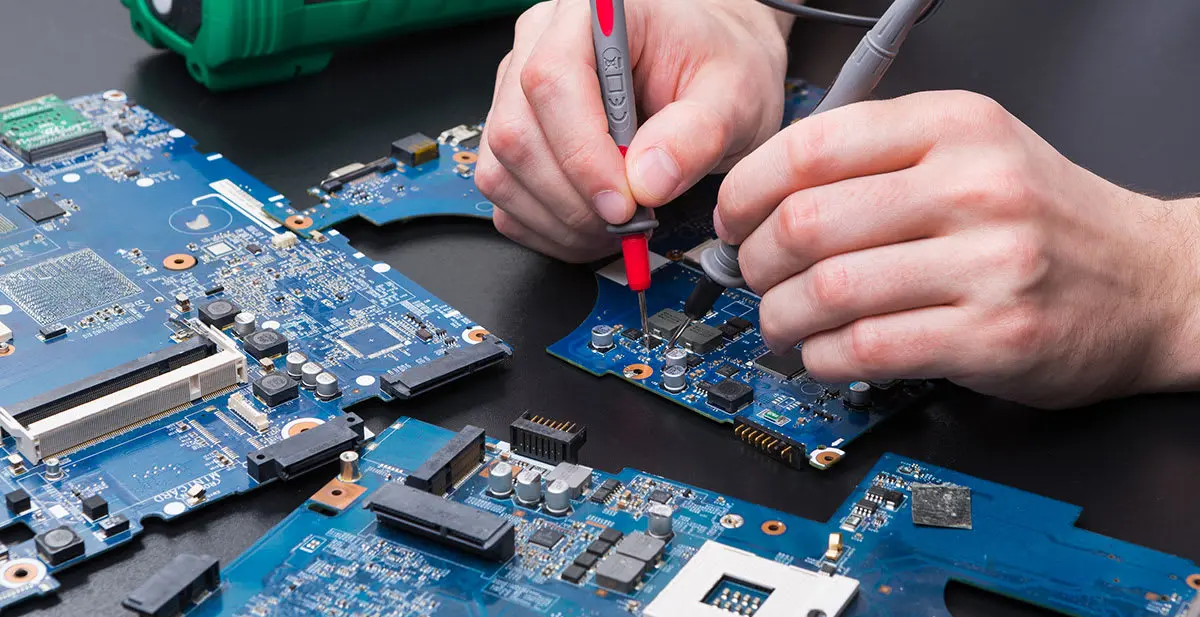 Troubleshooting Engineering Help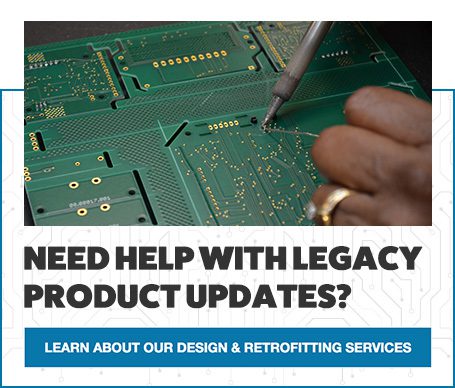 We enjoy a good challenge. In addition to our reverse engineering services, Levison Enterprises also offers troubleshooting assistance for your electronic assembly and PCBs. Our engineers have a wealth of experience across disciplines. If you have created a product that just isn't working the way you would like it to, Levison Enterprises engineers can look into your problem.
Our customers come from a variety of backgrounds like healthcare, the military, private sector, food safety, industrial, and aerospace. Some only need a little guidance instead of a full PCB manufacturing and assembly project. Levison Enterprises is a small to medium build electronic manufacturer and can work on all sizes and scopes of projects, including small technical challenges.
At Levison Enterprises, our engineers will work with you to find engineering solutions and new component parts for your electronic assembly.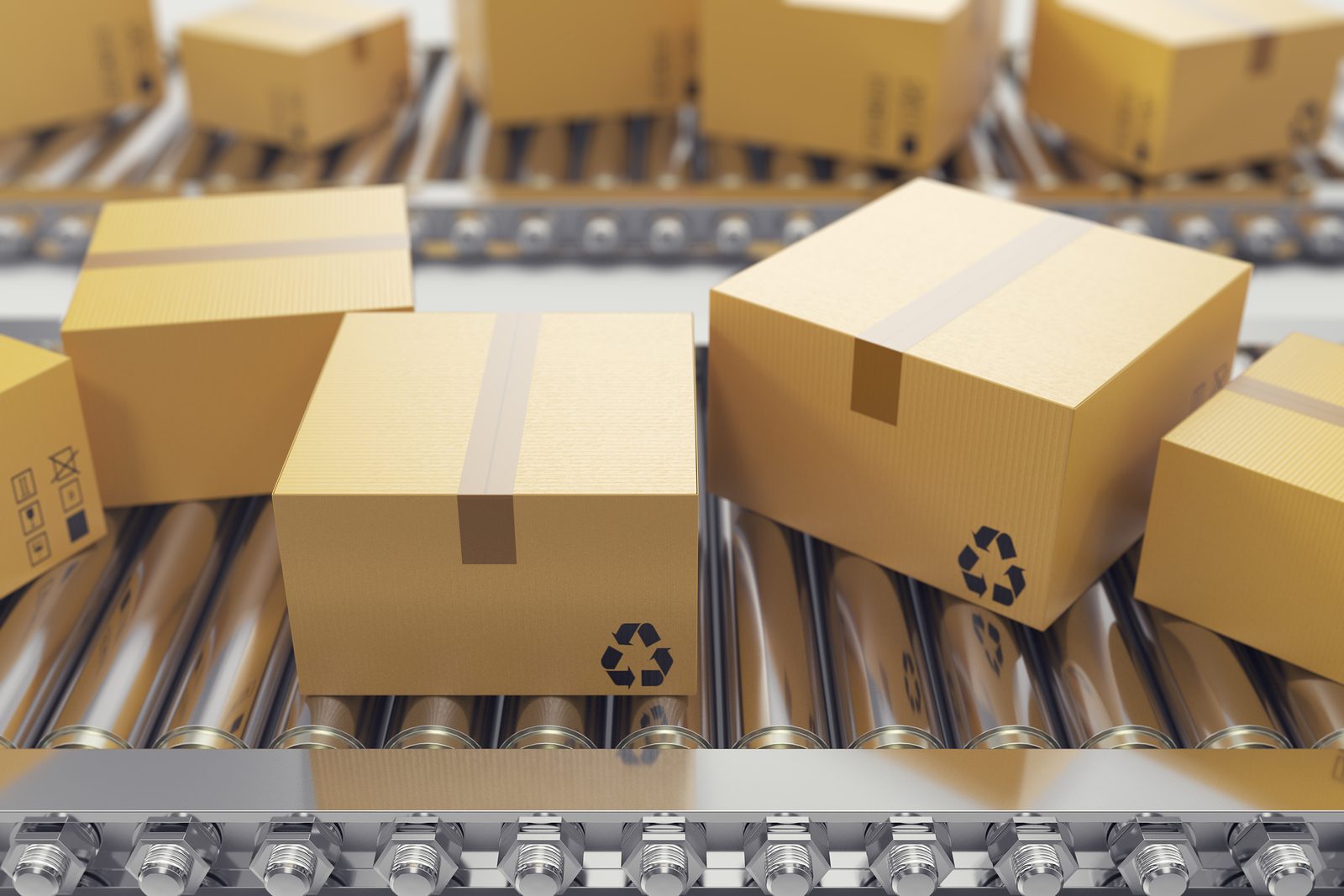 Beyond Manufacturing
As you are likely well aware of, there are many vendors, suppliers, and subcontractors out there. Instead of having to manage multiple relationships, which can be time-consuming and possibly result in miscommunication, you should consider working with Levison Enterprises and allow us to handle your entire supply chain.
We can function as your sole electronic contract manufacturer, which means we can handle all of your manufacturing needs (including retrofitting and PCB reverse engineering) and your order-fulfillment. Some of the support services we offer to all of our clients include the following:
Final System Testing – In addition to our rigorous testing process implemented throughout the entire design and production process, we will also perform final system testing as part of our quality assurance process.
Product Packaging – We have the ability to create custom-fitted enclosures and packaging for your products using high-quality, reliable antistatic packing materials.
Order Fulfillment – We use the latest supply chain management software to efficiently and successfully pick, pack, and ship your products directly to your customers.
Few electronic contract manufacturers can handle complex electronic retrofit orders and reverse engineer components for legacy products and systems. Not only can we exceed your retrofit and reverse engineering needs, but Levison Enterprises also offers a variety of other services as well. It is our goal to provide our clients with unmatched production experience.
To find out more about our electronic engineering services, including our retrofit and reverse engineering capabilities, be sure to reach out to us at Levison Enterprises today for more information.