Holding Ourselves to the Highest Standards
At Levison Enterprises, we have invested time and resources into obtaining and maintaining our quality certifications. We have adopted stringent process systems throughout our entire design and manufacturing operations . Each member of our team takes pride in knowing they have played a part in our process metrics. Through a culture of continuous improvement we conduct internal and external reviews and audits. We believe that a strong focus on reliability leads to customer satisfaction.
Levison Enterprises Quality Policy
Levison Enterprises strives to deliver products and services that meet or exceed our internal and external customer expectations. Levison Enterprises maintains a program of continuous improvement, with the objectives of maintaining quality workmanship, controlling costs, and providing on time delivery, in addition to formally seeking out new business opportunities.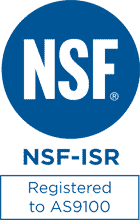 An aerospace quality management system, our AS9100 certification provides greater part and product traceability throughout our design and manufacturing processes.  AS9100 is widely considered to be a "highly stringent" quality standard that is becoming increasingly necessary to compete in today's quality-focused manufacturing environments.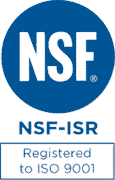 Our ISO 9001 certification illustrates that we utilize a customer-centric quality management system to drive our company's design and manufacturing processes. The ISO 9001 certification is among the most recognizable in the industry. It ensures customers are satisfied while meeting statutory and regulatory requirements related to a product or program.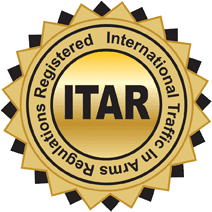 ITAR (International Traffic in Arms Regulations) is a set of regulations from the United States Department of State used to control the import and export of sensitive defense-related information and materials. Levison Enterprises commonly views ITAR controlled information and classifies ITAR related projects accordingly.
IPC AND J STANDARD CERTIFICATION
The IPC and J Standards are workmanship certifications for soldering both cables and circuit board assemblies. Each member of our manufacturing team must undergo training and pass testing to earn their certifications for both standards.  IPC is one of the most widely recognized workmanship standards in the industrial world and the J standard is emerging as the preeminent authority for electronics assembly manufacturing worldwide.

NIST SP800-171 is a codification of the requirements that any non-Federal computer system must follow in order to store, process, or Controlled Unclassified Information (CUI).
At Levison Enterprises, we were already doing many of the standards required for NIST SP800-171 as part of other standards we already held, such as ITAR. Levison Enterprises is proud of our range of quality and safety standards and quickly saw the NIST SP800-171 standards as another way we could provide these for our manufacturing partners. We were early adopters of all quality and safety standards and NIST SP800-171 was no exception.
U. S. SMALL BUSINESS ADMINISTRATION CERTIFIED SMALL BUSINESS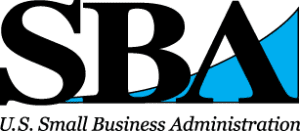 The United States government recognizes the important role small business plays in innovating new technologies and driving down manufacturing costs.  This certification demonstrates that we have met the necessary U.S. government size standard requirements and are eligible to compete on and receive government contracts that are labeled as small business set asides.