Discover the Process That Promotes Quality and Efficiency
An electronic contract manufacturer should be both accommodating and flexible as your needs evolve.
At Levison Enterprises, we know that you have big business goals – but we also understand that you have a strict budget and a timeline to keep. That's why we promote efficiency and quality through every step of the design and manufacturing process. We empower businesses like yours to innovate and create products that deliver.
What You Can Expect From Our Process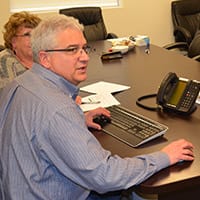 Discover the Levison Enterprises Impact
Let's work together to create great products. When you choose Levison Enterprises as your electronic contract manufacturer, you're getting certification and quality assurance from product concept to delivery – even troubleshooting through your product's lifecycle.
If you're looking for an electronic contract manufacturer who utilizes high-quality standards, contact us to request a free quote for your next project. Let us take your product from idea to reality!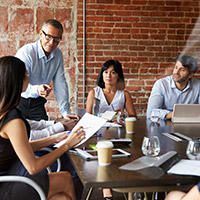 In-House Engineers and Designers
An electronic contract manufacturer should deliver on all levels and handle multifaceted requests with ease. We believe that flexibility is key to making your product a success.
If you want to be fully involved in every step of the production process, we can make it happen.
If you need extra help with the production and design process, we offer that too.
Our electronics manufacturing company has an in-house design and engineering team who optimize your production process. Each member has extensive experience and training within their industry, which allows them to identify any concerns with your product or make suggestions that will enhance the production process.
In-house design and engineering will bring another pair of eyes to the table – make that two, or three pairs.
We carefully review your design and specifications, which adds value to your product's entire lifecycle.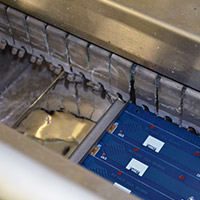 Flexible Production Options
There are a few different ways that an electronic contract manufacturer may handle your product:
Full turnkey solutions: You provide the purchase order, and we take care of the rest, from ordering materials to assembly, quality checks to delivery.
Consignment: You provide the materials and purchase order; we do the assembly and deliver the finished product.
Hybrid: You deliver some of the materials, and we order and provide the rest before assembly and delivery.
At Levison Enterprises, we want to accommodate your unique business needs. That's why we offer a combination of any of these methods and help you make choices that lead to cost savings while ensuring superior quality.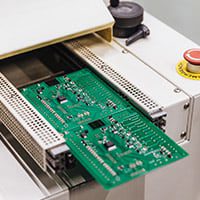 Staying Ahead of Your Needs
Businesses rarely have the budget to acquire and use their own cutting-edge equipment. Technology evolves too quickly for independent companies to keep up, so Levison makes investments in equipment that allow you to produce innovative products within your budget. We have the resources to make your products a reality.
Our technology also comes with highly trained assembly teams. Our employees receive training that keeps them up to speed with your industry's evolving demands – so we can rise to meet them.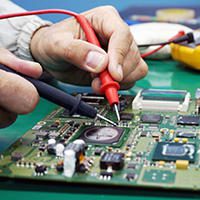 Industry Compliance and Quality Assurance at Every Step
There's one important element that should underscore every business arrangement… trust.
At Levison Enterprises, our customers are also our partners. We help ensure that each of your products meets strict quality assurance and certifications – even if your product doesn't require them.
We're proud to be an ISO 9001 and AS9100 certified, which allows us to deliver quality within your timeline and budget.
Some companies try working with overseas contract manufacturers, only to find that their parts aren't regulated or approved. We do more than make claims about our quality and efficiency – we stand by them and deliver.
Each of our employees receives ongoing training that keeps them on the cusp of industry trends, while our process receives regular auditing to ensure efficiency at every step.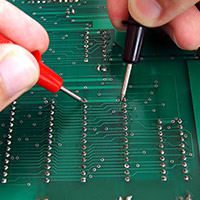 Testing and Troubleshooting
Before delivery, we painstakingly test your products and compare specifications to identify even the smallest issue that would affect your customers. Once a product is in your hands, you can rest assured that it has been produced and tested to the most rigorous standards.
Even then, our job's not over. In the event that an issue arises, we troubleshoot your product and identify the root cause. This saves you a lot of time and money on parts and repair.
Our superior customer service serves your customers, as well.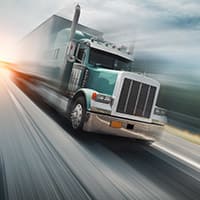 Shipping and Fulfillment
Tasks like shipping, providing tracking info, and fulfilling orders can be tedious and tie up your employees, keeping them from what they do best. Levison Enterprises can handle this aspect of the process for you, giving you more time to design your next product.
Speed up your production timeline and rise to meet your customer's demanding expectations.
If something were ever to go wrong with your final product, we will also troubleshoot and replace defective parts – even if we didn't build the final assembly on site.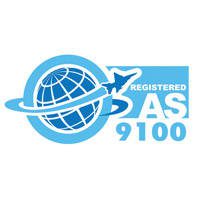 The AS9100 Difference
Companies with ISO and AS9100 certification provide quality assurance and manufacturing standards that truly deliver elite ECM solutions. This designation mandates that our processes and records are audited both internally and by external reviewers.
Proactively, AS9100 certification provides inherent quality assurance measures, which cover:
Safety measures. AS9100 certified electronic contract manufacturers follow detailed and exhaustive testing procedures.
Product conformity. AS9100 certification means that an electronic contract manufacturer's products must meet specific quality standards for each project, ensuring consistent results.
Ethics. AS9100 certifications also address and require environmentally beneficial manufacturing processes and ethical internal practices.
External quality control. Manufacturers certified with an AS9100 certification are also required to implement specific quality assurance measures regarding vendors and external parties.
Warranty assurance.
The one thing every business can expect is the unexpected. What separates successful companies from the rest is the ability to respond quickly and appropriately when issues do arise.
Levison Enterprises offers a warranty process that is fully documented. So, we hold ourselves accountable from the outset, with clear and transparent warranty details which reinforce our partnership at both ends.
Quality and Efficiency at Every Step
Levison Enterprises uses a process with quality at top of mind. With your input, we move your product from design to concept, building and assembling in the most efficient manner possible.
We leverage ongoing training and certification to help save you both time and money, all while delivering products that will satisfy your customers.