Partnering with a Certified Turnkey Electronic Manufacturer in Detroit, Michigan
Printed circuit manufacturing is a dynamic industry, and having a reliable and efficient electronic manufacturing partner is crucial for many businesses. Selecting the right partner can significantly impact your manufacturing process and contribute to your end product's overall success. Collaborating with a highly certified turnkey electronic manufacturing provider conveniently located near Detroit-the largest city in Michigan-will increase efficiency and positively impact your bottom line. With expertise in PCB assembly, electronic manufacturing, medical device manufacturing, and box build assembly, Levison Enterprises can streamline your production process, optimize operations, and help you bring high-quality, reliable products to market faster.
Superior Quality Control and Certifications
By partnering with a multi-certified turnkey electronic manufacturing provider in close proximity to the Motor City, you can ensure that your end-products meet the stringent quality standards your industry requires. An experienced domestic electronic manufacturer will already have rigorous quality control processes in place, ensuring flawless execution throughout your projects. From design and manufacturing to assembly and fulfillment, Levison Enterprises becomes an extension of your team to push your company forward through innovation and expertise. Certifications for various electronic manufacturing processes demonstrates an electronic manufacturer's commitment to excellence and adherence to industry standards. These certifications not only instill confidence in their capabilities but also signifies their dedication to providing superior quality while adhering to regulatory compliance obligations. As an experienced, domestic turnkey electronic manufacturer for Detroit, Michigan with a vast array of customers in various industries, Levison Enterprises is poised and ready to meet many of the standard requirements in electronic manufacturing.
AS9100: This certification establishes a commitment to maintaining a high-quality manufacturing environment with robust parts and product traceability, especially vital in the aerospace industry.
ISO 9001: ISO 9001 certification showcases our customer-centric approach to quality management, meeting regulatory requirements and ensuring customer satisfaction.
ISO 13485: This certification supports advanced capabilities in medical device manufacturing, enabling expedited entry into the international market with assurance of regulatory compliance.
IPC and J Standard Certification: A manufacturing team holding certifications in IPC and J Standards signifies their expertise in soldering cables and circuit board assemblies.
FDA Registered: An FDA registration demonstrates the capabilities and adherence to quality control processes in producing FDA-approved devices.
CMMC: We are currently pursuing CMMC Level 3 certification to align with the US Department of Defense's cybersecurity framework and demonstrate our commitment to protecting sensitive information.
By leveraging these certifications, electronic manufacturing companies can establish their commitment to superior quality, regulatory adherence, and robust cybersecurity practices.
Time Efficient and Cost Effective
Partnering with a turnkey electronic manufacturing provider located near Detroit, Michigan offers significant advantages in optimizing efficiency within your manufacturing process. The proximity of a local electronic manufacturer reduces transportation time and costs, enabling faster delivery of materials and components. This streamlined logistics process leads to shorter lead times and accelerated time-to-market by minimizing potential bottlenecks commonly found with partners overseas. Moreover, a local manufacturing partner fosters better communication and collaboration throughout the production cycle. Face-to-face meetings, facility visits, and real-time feedback become easily accessible, facilitating seamless coordination and efficient decision-making. Additionally, the expertise of a turnkey partner in PCB assembly, electronic manufacturing, and box build assembly contributes to time and cost efficiency. By entrusting your manufacturing needs to professionals who understand and adhere to various industry requirements, you can leverage their knowledge to optimize processes, reduce waste, and minimize costs.
Comprehensive Electronic Manufacturing Service in Detroit, Michigan
A significant advantage to partnering with Levison Enterprises, a domestic turnkey electronic manufacturer near Detroit, Michigan, is our comprehensive range of services. Whether you require PCB design support, assembly, electronic manufacturing, medical device manufacturing, or box build assembly, we have honed our expertise and capabilities to cater to your specific industry needs. With a domestic turnkey partner, you'll eliminate the complexities of dealing with multiple vendors. You benefit from a single point of contact and seamless integration across various manufacturing stages, enhancing efficiency and reducing the risk of miscommunication and errors. Moreover, our experience in medical device manufacturing ensures compliance with stringent regulatory requirements, providing the highest level of safety standards and reliability for your products.  An experienced electronic manufacturer like Levison Enterprises understands the unique challenges associated with producing medical devices and can guide you through the entire manufacturing process, ensuring precision, consistency, and regulatory compliance. In the competitive manufacturing landscape, optimizing your manufacturing process is crucial for success. By partnering with a highly certified turnkey electronic manufacturing provider located in Detroit, Michigan, you gain a multitude of benefits. From superior quality control and certifications to time and cost efficiency, their expertise and comprehensive service offerings empower your business.
In-House Engineering Team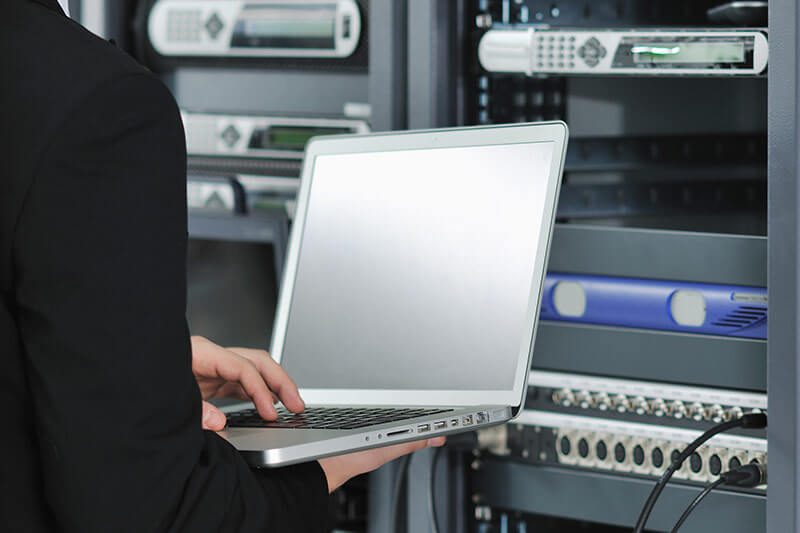 Having an engineering team on staff within an electronic manufacturing shop offers numerous advantages and can significantly enhance the overall manufacturing process of any project. An in-house engineering team brings valuable technical expertise and knowledge to every job. Our engineers can provide design support, help optimize product designs for efficient manufacturing, and offer solutions to overcome potential challenges or limitations during the production phase.  This collaborative approach ensures seamless communication between the engineering team and the manufacturing team, leading to better coordination and faster problem-solving.  With engineers on staff, Levison Enterprises can provide quick design modifications, prototyping, and testing, allowing for consistent improvements and faster time-to-market. Our engineering team's presence also facilitates innovation, as they stay up-to-date with the latest industry trends, emerging technologies, and manufacturing techniques.  As a full-service electronic manufacturer, Levison Enterprises intentionally remains at the forefront of innovation and competitiveness largely due to our on-site engineering team. Overall, having an engineering team on staff within an electronic manufacturing shop brings a wealth of expertise, collaboration opportunities, and innovation, contributing to improved product quality, streamlined processes, and ultimately a high level of customer satisfaction for our clients and yours. We are a reliable, certified, domestic turnkey electronic manufacturing partner in close proximity to Detroit, Michigan. Through experience and innovative processes, we are committed to delivering exceptional results. Whether you are near the Detroit International Riverfront, or headquartered in Highland Park, we can help you achieve your business goals with efficiency, reliability, and excellence. To take advantage of these benefits and enhance your manufacturing operations in Detroit, Michigan, reach out to Levison Enterprises today.