The Leading Choice for Electronic Manufacturing in Columbus, Ohio
You have the innovation, concept, and even a design for a new product, but you need some help with the next step in manufacturing to bring your product to market. Perhaps you have a legacy product that is still valuable, but without an updated design utilizing available components, you are no longer able to manufacture your device. The right choice to bring your design from concept to market is a domestic, turnkey electronic manufacturer in close proximity to Columbus, Ohio.
Trusted Partner for PCB Assembly in Columbus, Ohio
Choosing a central Ohio electronic manufacturer for your PCBA has always had a multitude of advantages, but in the current climate, those advantages are even more pronounced.
Errors in communication are much less likely when PCBA is handled locally. Enlisting a trusted turnkey facility where everything is handled under one roof substantially cuts down on the potential for errors that can happen if your product changes hands throughout the manufacturing process.
Choosing a local PCBA means that any potential problems can be caught and addressed early in production. When troubleshooting is needed, an electronic manufacturer with on-site engineers can address any problems as soon as they arise and make necessary changes. Levison Enterprises offers small runs and prototyping services, which can help identify any potential issues before a full-scale run is produced.
The further you need to ship your product, the more opportunity for shipping hassles that can delay getting your product to market. By choosing a local electronic manufacturer in the Columbus, Ohio area, you will enjoy substantially lower delivery costs and much shorter timelines.
Certifications are Important: We've Got the Right Ones for Your Industry
Industry standards have different requirements for certifications. Your electronic manufacturer should obviously hold the right certifications for your specific product and industry. But even if certifications are not required for your manufacturing needs, choosing an electronic manufacturer who holds relevant certifications helps demonstrate their high commitment to excellence. The following certifications exemplify our unwavering dedication to high standards.
AS9100: An aerospace quality management system that provides the utmost product and part traceability throughout the entire production process, from design through manufacturing.
ITAR Registration: This certification allows Levison Enterprises to view controlled information and work with defense-related materials and projects.
IPC and J Standard Certification: Establishes high quality workmanship in electronic assembly and manufacturing.
ISO 9100: Demonstrates quality management and the ability to meet regulatory requirements.
ISO 13485: Demonstrates regulatory compliance with medical device manufacturing and allows entry into the international market for medical devices.
CMMC: Levison is currently at a Level 2 certification and is in the process of pursuing Level 3 CMMC, which aligns with the cybersecurity framework from the US Department of Defense, and demonstrates the commitment to handling sensitive information correctly.
FDA Registration: Allows production of devices requiring FDA approval.
Levison Enterprises Can Provide Your Box Build Assembly
A box build can also be referred to as a "systems integration", and will include all the assembly work involved, including the production of a PCB. A box build involves many layers, and the success of each step in the sequence determines the overall success of the project. First, the PCBs, device cables, and wire harnesses will be built and tested. Then the assembly will begin from the bottom, working up through each level. This includes bolting parts together, seating and connecting boards, and connecting the wire harnesses. As each layer is worked on, manufacturing and workman specifications will be incorporated and inspected. This is crucial to do throughout the assembly, as certain layers won't be accessible as the build continues. After all the layers are completed, a final inspection and test will take place. Levison Enterprises is an industry leader in the Columbus metropolitan area, and a reliable box build assembly provider thanks in part to the right experts and quality control processes in place.
Each box build is unique, and the full steps depend on the overall function of the end product. However, there is a typical list of services that every box build will incorporate, including:
System level assembly
Product assembly
Sub-level product assembly
Packaging
Labeling
Testing
Software Installation
Product Configuration
Warehousing
Order Fulfillment
After-market service
Repair
The Right Choice for Medical Device Manufacturing
Medical device manufacturing can be challenging. There is high demand to manufacture products quickly and affordably, but these devices must also meet the high standards and regulations of your industry. Medical device manufacturing requires an experienced, knowledgeable, and thorough electronic manufacturer with the right certifications, services, and facility to do the job right.
A vertically integrated, turnkey, local electronic manufacturer is key for medical device manufacturing. The right electronic manufacturer will have all necessary services, team, and facilities in-house, which can take the product through development, to design, and even through prototyping and testing before the manufacturing process begins. When the project remains in-house with a dedicated project manager throughout the process, there is less of a chance of errors as it moves from phase to phase with continuous improvement and thorough documentation processes in place. The medical device industry is highly regulated, so having the right electronic manufacturer with appropriate certifications, counterfeit parts mitigation, and vetted suppliers is essential
Choosing Levison Enterprises as Your Electronic Manufacturing Partner in Columbus, Ohio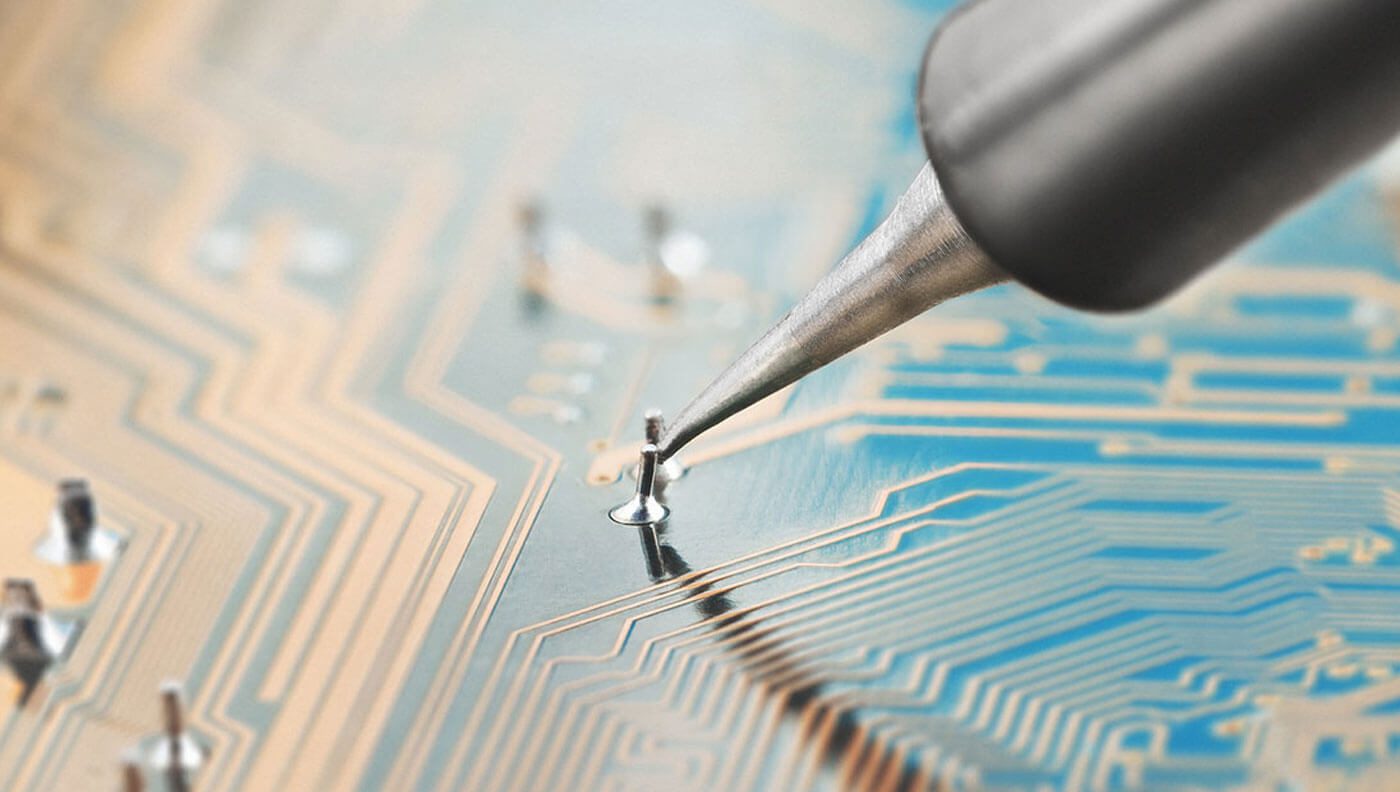 When it's time to choose an electronic manufacturing partner, you have many options. Levison Enterprises understands the significance of a streamlined manufacturing process, optimized design, and efficient product-to-market strategies. Our commitment to excellence and expertise allows us to navigate the complex landscape of electronic manufacturing across multiple industries with ease. Whether you require assistance with design, prototyping, assembly, testing, or supply chain management, our team is well-equipped to handle every aspect of your project.
A key differentiator is our team of experienced in-house engineers. These dedicated professionals possess the necessary expertise to ensure your product's compliance with the regulatory requirements specific to your industry.
Choosing a local electronic manufacturer like Levison Enterprises offers several distinct advantages. Our proximity to Columbus, Ohio enables effective communication and collaboration throughout the entire manufacturing process. Our team is readily available to address any questions, concerns, or modifications promptly, ensuring a seamless and efficient partnership.
When you choose Levison Enterprises as your electronic manufacturing partner, you can confidently rely on our dedication to quality, expertise, and customer satisfaction. We are committed to delivering exceptional results by helping you achieve your manufacturing goals.
To take full advantage of the numerous benefits associated with choosing a local electronic manufacturer in Columbus, Ohio, contact Levison Enterprises today.