Maximize Efficiency and Quality With Turnkey Electronic Manufacturing in Cincinnati, Ohio
In this era of increasing demand for cutting-edge electronics, exploring the advantages of partnering with a domestic electronic manufacturer is extremely beneficial. If you're aiming to thrive in the highly competitive electronic device market, the right electronic manufacturer can have a positive impact on your business goals. A local electronic manufacturing partner is a trusted source for many industries who rely on printed circuit boards, box build assembly, and electronic manufacturing. Levison Enterprises, a turnkey electronic manufacturing provider located near Cincinnati, Ohio, has the capabilities and expertise to bring your products to market quickly through a reliable, turnkey process.
Comprehensive Electronic Manufacturing in Cincinnati, Ohio
Partnering with a domestic shop for your electronic manufacturing needs has several advantages. A trusted turnkey electronic manufacturer with a vetted supply chain network provides efficiency thanks to streamlined workflows. Having one point of contact throughout the project leads to shorter timelines and minimizes the risk of errors. With a local facility handling every part of the process, communication and collaboration will be greatly improved during the manufacturing process. Real-time feedback, face-to-face meetings, and facility visits allow for seamless coordination throughout the process. When you partner with Levison Enterprises, our team becomes an extension of yours with oversight through the entire process from design to delivery.
Box Build Assembly in Cincinnati, Ohio
Although you may have design capabilities in-house, it is beneficial to find an electronic manufacturer who can offer design assistance for your box builds. Anyone can create a CAD file. Partnering with an electronic manufacturer who can analyze your CAD files to ensure they are optimized for manufacturing will alleviate problems later in the process, which could be costly. Finding an electronic manufacturer in Cincinnati, Ohio who offers this start-to-finish assistance is ideal to fine-tune your product for a cost effective build.
Your electronic manufacturing partner should focus on all the necessary details right from the beginning. You will need to provide a great deal of information for your box build, and your electronic manufacturer can work with you to make sure you have all the information needed. This will include the size and weight, any safety testing requirements, circuit diagrams, and the bill of materials (BOM).
Certifications Matter in Printed Circuit Board Manufacturing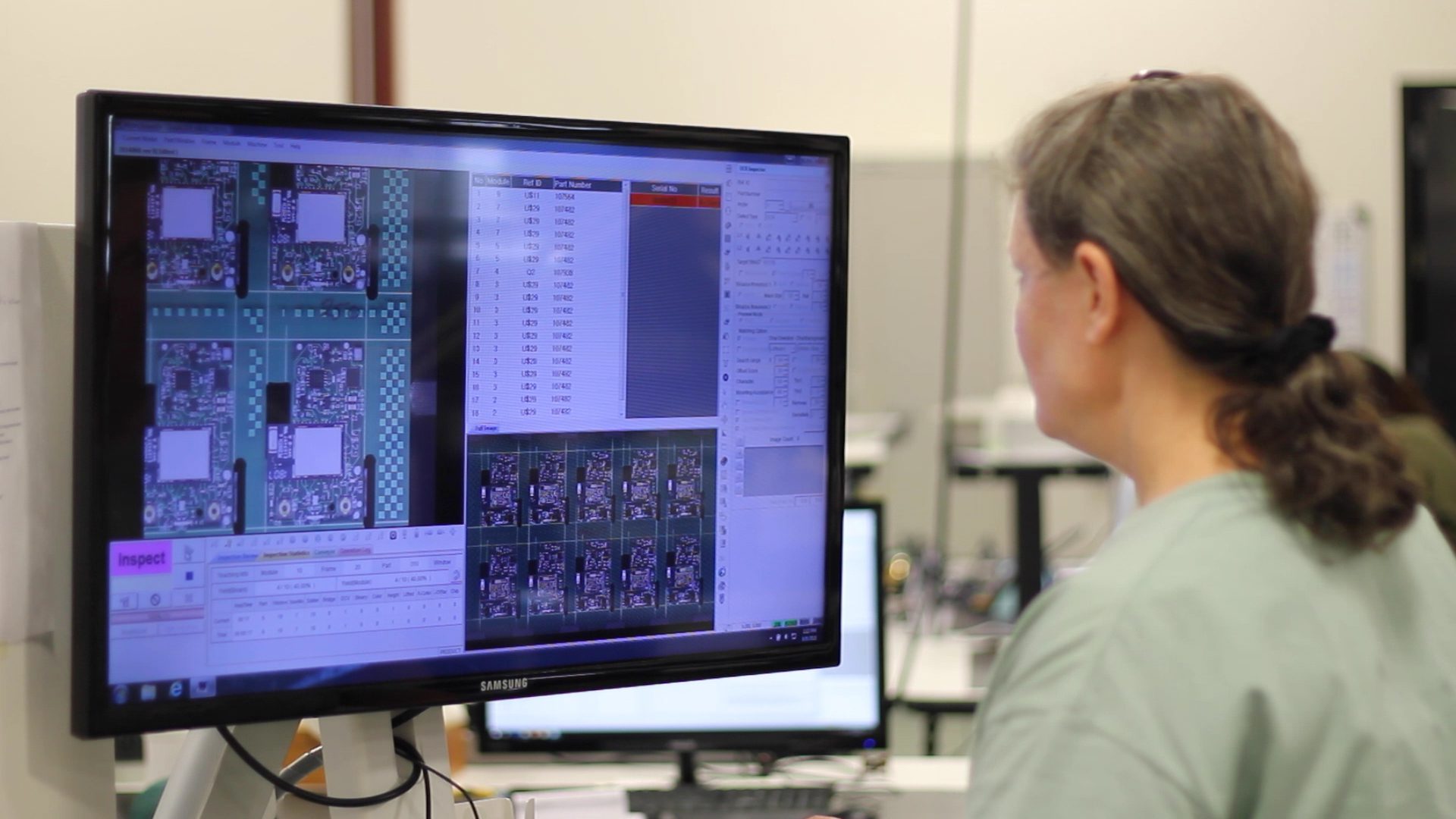 Certifications are not only necessary to work in certain industries, but will demonstrate a commitment to excellence, adherence to high standards, and a dedication to both superior quality and compliance obligations. Levison Enterprises has the right experience in Cincinnati, Ohio to partner with a variety of industries and we are ready to meet the standards and strict requirements of yours.
AS9100: Obtaining and maintaining this certification shows a dedication to providing a high-quality manufacturing environment with product traceability and top level parts, which is especially important in the aerospace industry.
ISO 9001: This certification demonstrates a customer-centric approach to quality standards, ensuring that all regulatory requirements are met and customers are satisfied.
ISO 13485: This certification is essential for medical device manufacturing. It supports advanced capabilities and the ability to enter and meet all regulatory requirements of the international medical device market.
IPC and J Standard Certification: This certification designates expertise in circuit board assemblies and soldering cables.
FDA Registration: Registration with the FDA demonstrates compliance and adherence to the quality standards needed to produce FDA-approved devices.
CMMC: Levison Enterprises is currently seeking CMMC Level 3 certification, which aligns with the US Department of Defense's cyber security framework. This certification demonstrates a commitment to protect sensitive information.
Medical Device Manufacturing Partner in Cincinnati, Ohio
A good design is the right way to begin your medical device, but the end product is only as good as your manufacturing partner. When you want to move your product quickly from an idea to a marketable end product, find a local electronic manufacturing partner who has the services and intellectual support to effectively and efficiently build a reliable medical device.
A vetted supply chain is important in all PCB manufacturing, but in medical device manufacturing, the need for high quality parts is essential. For a medical device to meet strict industry standards where safety and reliability are extremely important, the risk of counterfeit or obsolete parts is a real concern. Choosing a domestic electronic manufacturer with a vetted supply chain network and a counterfeit parts mitigation process already in place will ensure compliance.
Levison Enterprises is the Right Electronic Manufacturer in Cincinnati, Ohio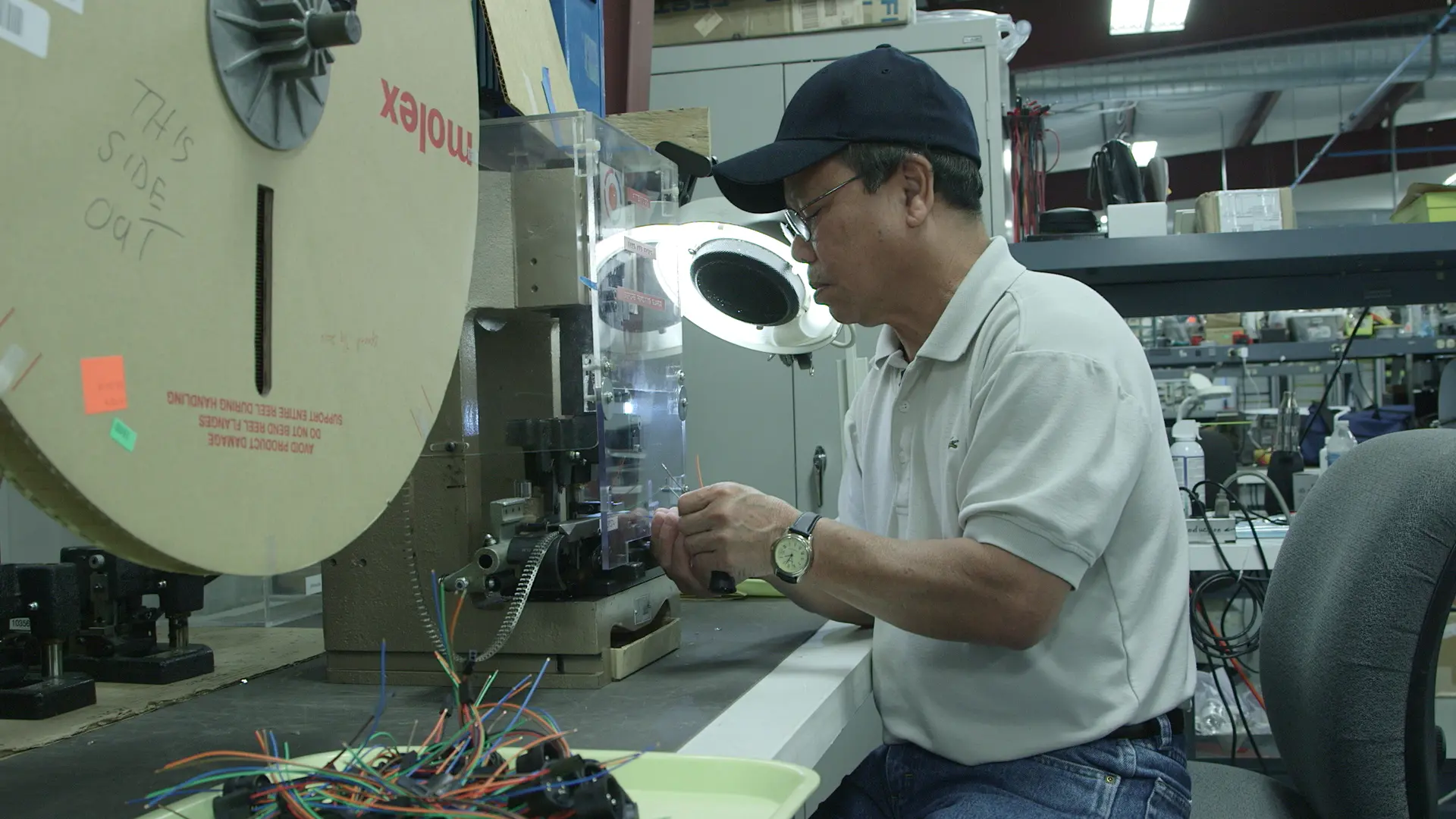 An in-house engineering team provides an extra set of eyes through the design and manufacturing process on every project. Engineers bring valuable experience, knowledge, and technical skills to the table and will positively impact your build. Our engineering team can help optimize your design with ease of manufacturing in mind (DFM services) and can offer solutions for limitations or challenges that may arise throughout the process.
When you partner with Levison Enterprises, our team becomes an extension of yours. We take pride in our capabilities, expertise, and experience for PCB board design, PCB assembly, box build assembly, medical device manufacturing, and many other electronic manufacturing services you need. Our engineers are capable of tackling the most complicated design projects and applications. As an industry leader, we have a wide range of electronic manufacturing knowledge that can help you build a better device. When you partner with us, you optimize your production process, and our support extends through the entire lifecycle of your product.
Partnering with a domestic electronic manufacturer in Cincinnati, Ohio offers numerous benefits for Hamilton County businesses operating in the electronic device market. By choosing a local turnkey facility, you gain access to streamlined workflows, shorter lead times, and reduced risk of errors. The proximity allows for improved communication and collaboration, ensuring a seamless manufacturing process from design to delivery.
Levison Enterprises stands out as an ideal electronic manufacturing partner, offering design assistance, certifications, and in-house engineers. We provide high-quality, reliable electronic manufacturing solutions for any industry and are committed to building products and devices you and your end users can rely on. To learn more about how we can help you get your next product to market quickly, contact us for a quote today.