Streamline Your Manufacturing Process With a Certified Turnkey Electronic Manufacturing Partner in Chicago, Illinois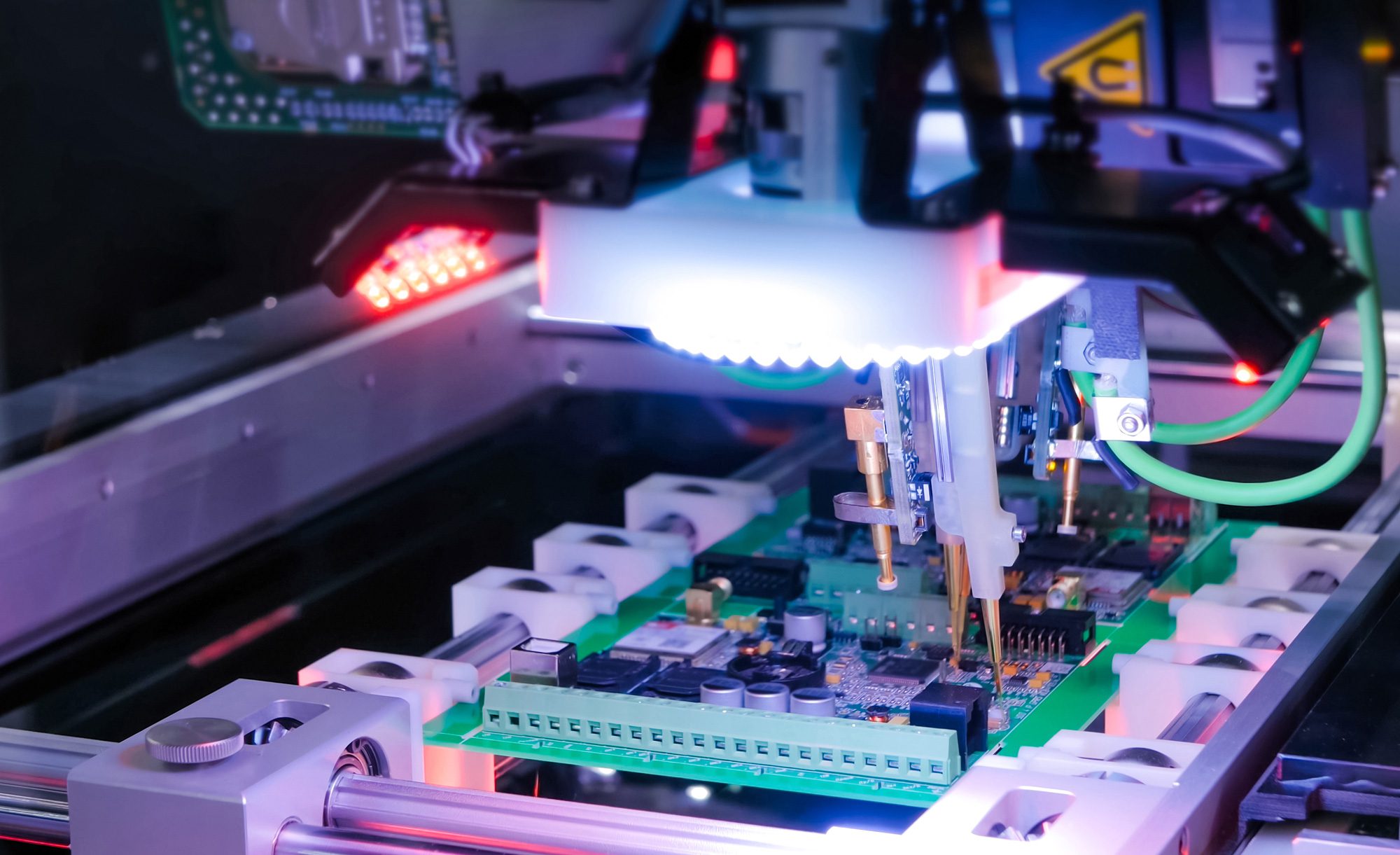 In today's fast-paced PCB manufacturing environment, finding a reliable and efficient electronic manufacturer near Chicago, Illinois is essential for companies across various industries. Choosing the right partner can make all the difference in achieving success. There are numerous benefits to hiring a domestic turnkey electronic manufacturer who is highly certified and conveniently located near major cities. With expertise in PCB assembly, electronic manufacturing, medical device manufacturing, and box build assembly, they are poised to streamline your production process. This partnership can optimize your operations and help you get your product to market quickly.
Superior Quality Control and Certification
Illinois has come a long way as the prairie state, and working with a highly certified turnkey electronic manufacturing partner in Chicago, Illinois ensures that your end-product will meet the highest quality standards in your industry. From PCB assembly to box build assembly, an experienced domestic electronic manufacturer will have rigorous quality control processes in place to ensure the flawless execution of your PCB manufacturing projects.
Their certifications, such as ISO 9001, ISO 13485 for medical devices demonstrate their commitment to excellence. Levison Enterprises places a strong emphasis on quality and reliability in its design and manufacturing operations. The company has instilled a culture of continuous improvement to ensure customer satisfaction. Some certifications that provide assurance that your electronic manufacturing partner is capable of your project include:
AS9100: The AS9100 certification holds paramount importance, particularly in the aerospace industry. It establishes a commitment to upholding a high-quality manufacturing environment with stringent parts and product traceability, crucial for meeting the industry's rigorous standards.
ISO 9001: ISO 9001 certification showcases a customer-centric approach to quality management. This widely recognized certification demonstrates a company's ability to meet regulatory requirements and ensure customer satisfaction throughout the manufacturing process.
ISO 13485: The ISO 13485 certification highlights advanced capabilities in medical device manufacturing. This certification enables an electronic manufacturer to expedite entry into the international market by ensuring regulatory compliance, offering customers confidence in the quality and safety of their medical devices.
IPC and J Standard Certification: A manufacturing team holding certifications in IPC and J Standards reflects their expertise in soldering cables and circuit board assemblies. These certifications validate their skills and ensure that the workmanship adheres to the highest quality standards.
FDA Registered: As an FDA registered facility, an electronic manufacturer demonstrates the capabilities and stringent quality control processes in producing FDA-approved devices. This registration underlines a commitment to meeting the regulatory requirements for manufacturing medical devices.
NIST SP800-171: Compliance with NIST SP800-171 ensures the secure storage, processing, and handling of Controlled Unclassified Information (CUI). This certification guarantees that a company prioritizes the confidentiality and security of sensitive information.
CMMC: Levison Enterprises is actively pursuing CMMC Level 3 certification to align with the cybersecurity framework of the US Department of Defense. This commitment showcases our dedication to protecting sensitive information and ensuring the highest standards of cybersecurity.
Levison Enterprises not only establishes its expertise and compliance with industry standards in Chicago, Illinois, but also assures its manufacturing partners of superior quality, regulatory adherence, and robust cybersecurity practices. These certifications provide customers with confidence and peace of mind when choosing Levison as their electronic manufacturing partner.
This dedication to quality minimizes defects, improves reliability, and enhances customer satisfaction, ultimately boosting your brand reputation.
Save Time and Money with Efficiency
Proximity to major cities plays a vital role in optimizing the efficiency of your manufacturing process. Choosing a turnkey electronic manufacturing partner close to the Windy City offers several advantages. First, it reduces transportation time and costs, enabling faster delivery of materials and components. This streamlined logistics process translates into shorter lead times and quicker time-to-market by reducing friction points in the manufacturing process.
Additionally, a nearby manufacturing partner allows for better communication and collaboration throughout the production cycle. Face-to-face meetings, facility visits, and real-time feedback become easily accessible, facilitating seamless coordination and efficient decision-making.
The expertise of a turnkey partner in PCB assembly, electronic manufacturing, and box build assembly further enhances time and cost efficiency. By entrusting your manufacturing needs to experienced professionals who understand your industry requirements, you can leverage their knowledge to optimize processes, reduce waste, and minimize costs.
Versatile Service Offering
One of the significant advantages of partnering with a domestic turnkey electronic manufacturer near Chicago, Illinois is the wide range of services available. Whether you require PCB assembly, electronic manufacturing, medical device manufacturing, or box build assembly, they have the expertise and capabilities to cater to your industry's specific needs.
By offering a comprehensive suite of services, Levison Enterprises eliminates the hassle of dealing with multiple vendors. Instead, you benefit from a single point of contact and seamless integration across various manufacturing stages. This integration not only streamlines the process but also reduces the risk of miscommunication and errors.
Setting the Playbook for Medical Device Manufacturing
Accuracy, reliability, and compliance with stringent regulations are of utmost importance in medical device manufacturing. This is where the expertise of a seasoned electronic manufacturer comes into play. A certified electronic manufacturer specializing in medical device manufacturing brings a wealth of knowledge and experience to the table. They understand the unique requirements and challenges associated with producing medical devices, such as the need for precision, adherence to strict quality standards, and compliance with regulatory guidelines.
An experienced electronic manufacturer possesses in-depth knowledge of medical device regulations, including ISO 13485 and FDA guidelines. They have a thorough understanding of the documentation and quality control processes necessary for obtaining necessary certifications and approvals. By partnering with Levison Enterprises, you can have confidence that your products will meet the rigorous standards set for quality and regulatory compliance. They will guide you through the entire manufacturing process, ensuring that your medical devices are produced with precision and consistency.
As an experienced electronic manufacturer, Levison Enterprises brings valuable insights into design for manufacturability (DFM). By collaborating with your product development team, Levison can optimize the design of your medical devices for efficient and cost-effective production. Expertise in component sourcing and supply chain management ensures access to high-quality materials and reduces the risk of component shortages or counterfeit parts.
Overall, partnering with an experienced electronic manufacturer in Chicago, Illinois for medical device manufacturing offers numerous benefits, including reduced time-to-market, enhanced product quality, and peace of mind knowing that your devices are produced in accordance with the strictest regulatory requirements. With knowledge, resources, and a commitment to excellence, Levison Enterprises becomes an invaluable partner in bringing your medical devices to market efficiently and safely.
In today's competitive market, streamlining your manufacturing process in Chicago, Illinois is fundamental.
To take advantage of these benefits and optimize your manufacturing operations, reach out to Levison Enterprises today for a quote on your next build. Experience the advantages of a domestic turnkey partner near Chicago, Illinois who is dedicated to delivering exceptional results by helping you achieve your business goals with efficiency, reliability, and excellence.