Save Time and Money With Design-Build Services From Levison Enterprises!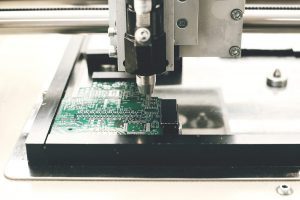 A seamless relationship among electronics companies, designers, engineers, and contractors can make all the difference in the flow of a project.
Levison Enterprises helps clients achieve tighter workflows and better results by offering streamlined design-build solutions. We combine company owners, engineers, and contractors into a cohesive team.
You know how hard it can be to get three or more separate parties on the same page? The design-build methodology eliminates this problem. You can cut production and manufacturing time, save money on overhead expenses, and create a more collaborative production effort with all parties involved.
Our expert design and engineering team specializes in electronic, mechanical, and software design, and can bring effortless collaboration to your idea or project while keeping cost-effectiveness in mind.
The project owner simply must manage one team comprised of experienced design professionals and engineers, rather than multiple contractors, for faster and more efficient production.
Levison Enterprises' design-build service produces better results faster than traditional project management methods. By involving the design and engineering teams throughout the entire process, from start to finish, our design-build service says goodbye to unnecessary overhead and labor costs.
If you're going to manage the build of your electronic manufacturing project, why not do it in a way that will save you time, money, and hassle?
Choose the New Way to Design-Build With Levison Enterprises
If your company typically works with multiple product designers, engineers, and other production companies, you might have had conflicts between these parties that slow projects down and increase production costs.
When you opt for a design-build approach, these problems disappear. Instead of coordinating with multiple contractors, eliminate risks and miscommunications by choosing the collaborative design-build method through our facility.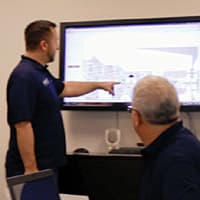 You won't have to worry about your role as an owner anymore! Working with Levison Enterprises on your next project means expert project administration, high-quality results, and a smaller time investment than traditional management methods.
Our team has the training and certifications to make any custom design a reality, and we optimize the collaborative workflow with rapid prototyping, 3D printing, rigorous testing, and a failsafe checks and balances system.
Rapid prototyping services create scale models of assembly using 3D printing technology. You'll receive a physical prototype (of your design or ours) in minutes, which you can check and accept (or refuse!) before we start production.
We ensure only the best quality by conducting tests during each stage of the assembly process during your project, checking for accuracy, and preventing potential problems before they occur. This gives you total peace of mind the whole time.
We keep communication paramount, making sure to clearly define project deliverables, quality specifications, time allotment, and budgeting requirements before starting work.
Design-Build for a Variety of Industries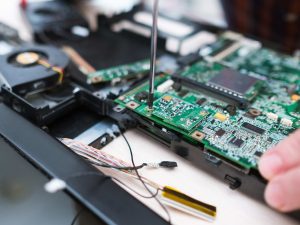 Levison Enterprises has extensive (expert) experience across a wide variety of industries and can handle the build you need. We can provide expert design services for boards, programming, box builds, and more!
We have the training, certifications, and resources to take an exceptional design-build approach with many different industries while focusing on customer satisfaction and design/engineering excellence.
Our dedication to quality makes us a perfect fit for critical performance industries and applications! Design-build services with Levison Enterprises are ideal for food safety enterprises, government agencies, industrial companies, mobility equipment companies, aerospace and defense industries, medical enterprises, and more.
In addition to design-build services, we a variety of support services across industries. We can help clients manage their order-fulfillment needs to get their products into customers' hands faster – with lower risk, fewer conflicts, and less expense.
With the variety of services, we offer (including rapid prototyping, 3D printing, product branding, custom packaging, and pick, pack, and ship services), you can rely on Levison Enterprises to meet the full scope of your needs for any project.
Exceptional Quality, Every Time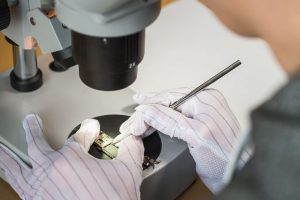 At Levison Enterprises, we gauge our success by the success of our clients. We want to help every client create high-quality electronic products for its customers.
We always maintain the proper quality certifications and work hard to exceed customer expectations. We deliver only the highest quality services and end results, each and every time!
Levison Enterprise is AS91100C certified, ISO 9001 certified, IPC and J Standard certified, and U.S. SBA certified, as well as ITAR registered to take on any design-build project.
What does all this mean?
We have the industry certifications to get the job done.
You don't have to worry about coordinating a project with separate contractors anymore. Communication problems are a thing of the past with design-build services from Levison Enterprises. If you're interested in how we can manage a collaborative design-build project for your company, contact us to start the process!