Our Capabilities, Serving You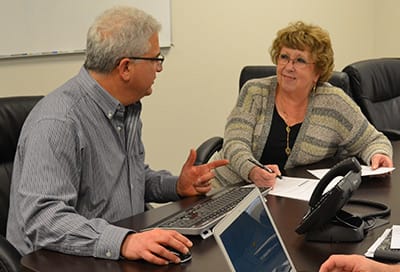 PRODUCT DEVELOPMENT
We Bring your Ideas to Life
No matter the stage of your design, Levison Enterprises can help you turn your idea into a manufacture ready product. Our engineering staff will assess the needs of your project and, if necessary, complete an engineering and manufacturing analysis, keeping cost, quality and efficient manufacturing in the forefront of the design and manufacturing processes. Our goal is to turn your idea into a reality.
engineering anchor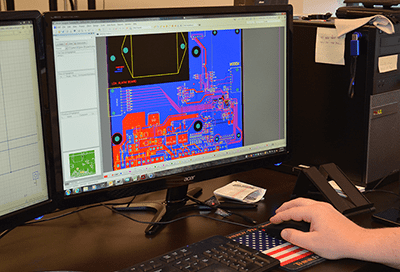 ENGINEERING AND DESIGN
Our Expertise
Engineering and design are at the foundation of everything we do. Our in-house engineering team specializes in electronic design but has the capability to assist in mechanical design and software design as well. We strive to be collaborative, offer suggestions we feel may improve your idea or project and keep cost effectiveness in mind throughout the design phase. We're eager to combine your idea with our expertise.
manufacturing anchor
Areas of Expertise
Years of design of display system products has given Levison Enterprises extensive experience in area of electrical interfacing, high voltage switching circuitry, and power supply applications. Our experienced engineers are capable of tackling the most difficult electronic design applications. We can integrate microprocessor technology, programmable IC's and an array of other technologies to meet your electronic design needs and deliver the desired functionality of any project. The engineering team at Levison Enterprises can also examine existing designs to help find ways to increase reliability, efficiency, cost effectiveness and manufacturability.
Design Capabilities
Electronic/PCB Design (Using PADS and Altium)
Mechanical Design (Using SolidWorks and AutoCad)
Rapid Prototyping and 3-D Printing
Design For Manufacture (DFM) Analysis
Man-Machine Interface Design
Display Technologies
Complete Product Design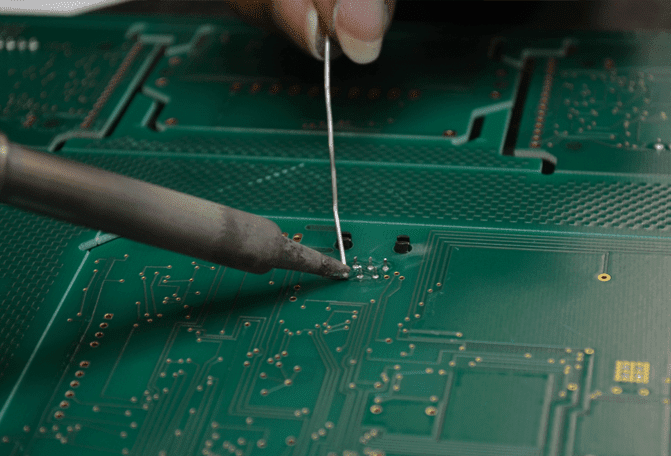 QUALITY MANUFACTURING
Our Specialty
Whether it's a prototype or a large production run, we treat every project with the same award winning attention to detail and quality. Driven by our material planning report system and quality certifications, Levison Enterprises has the procurement and production systems in place to meet and exceed your expectations. .
Manufacturing Specialties
Levison Enterprises is a full service supplier of PCB assembly, Cable assembly and Top Level/Build to Print Assembly. Our PCB capabilities include SMT, through-hole, mixed flex circuit and rigid flex technologies using a wide variety of programmable devices and other specialized components. Our state of the art wire processing equipment provides accurate cutting and stripping and automated termination for a wide range of wire and cable types and terminations. Levison Enterprises is also capable of pulling it all together into a final product.
PCB / Electronic Assembly
Prototype, Low, Medium and High Volume
Single and Double Sided Surface Mount Technology
Mixed Technology
Through-hole Assembly
Hand placement
Programmable Devices
Fine Pitch Placement
Placement of .5mm Pitch ICs
BGA and PGA Placement
Flex and Rigid Flex Processing
Cable Assembly
Round and flat cables
Analog Cables and Electronic Length Measurement
Wire harnesses
Hand and Automated Termination Processing
Continuity Testing
Top Level Assembly/Electro-Mechanical Assembly
Top Level Assembly/Electro-Mechanical Assembly
Electronic Control Panels
Box Builds
Electromechanical Builds
DIN Rails and Backplanes
Multi-Facet Assemblies
Full System Testing
PRODUCT SUPPORT
Customer Service, Customer Satisfaction, and On-Time Delivery
At Levison Enterprises, customer service goes beyond delivery. To us, making a quality assembly or design means a reliable end product. Our goal is 100% quality, customer satisfaction, and on-time delivery. It is our policy to stand behind anything we design or build and support and troubleshoot as necessary. Gaining a reputation for service and support isn't easy and we work hard to ensure we maintain it. View our Quality Certifications.